Buying a skylight or roof lantern is a great idea because it will let in three times more light than a conventional vertical window.
The most likely place for a new skylight would be a kitchen or extension. One of the perennial problems with kitchens is that there is not enough light for food preparation, and perhaps you eat in the kitchen too. Kitchen skylights work wonderfully well, and are perfect for giving you the extra light you need.
Home extensions are popular with people who need more room but don't want the expense of moving house. A skylight adds a modern touch to an extension as well as providing more light and adding to the value of your house.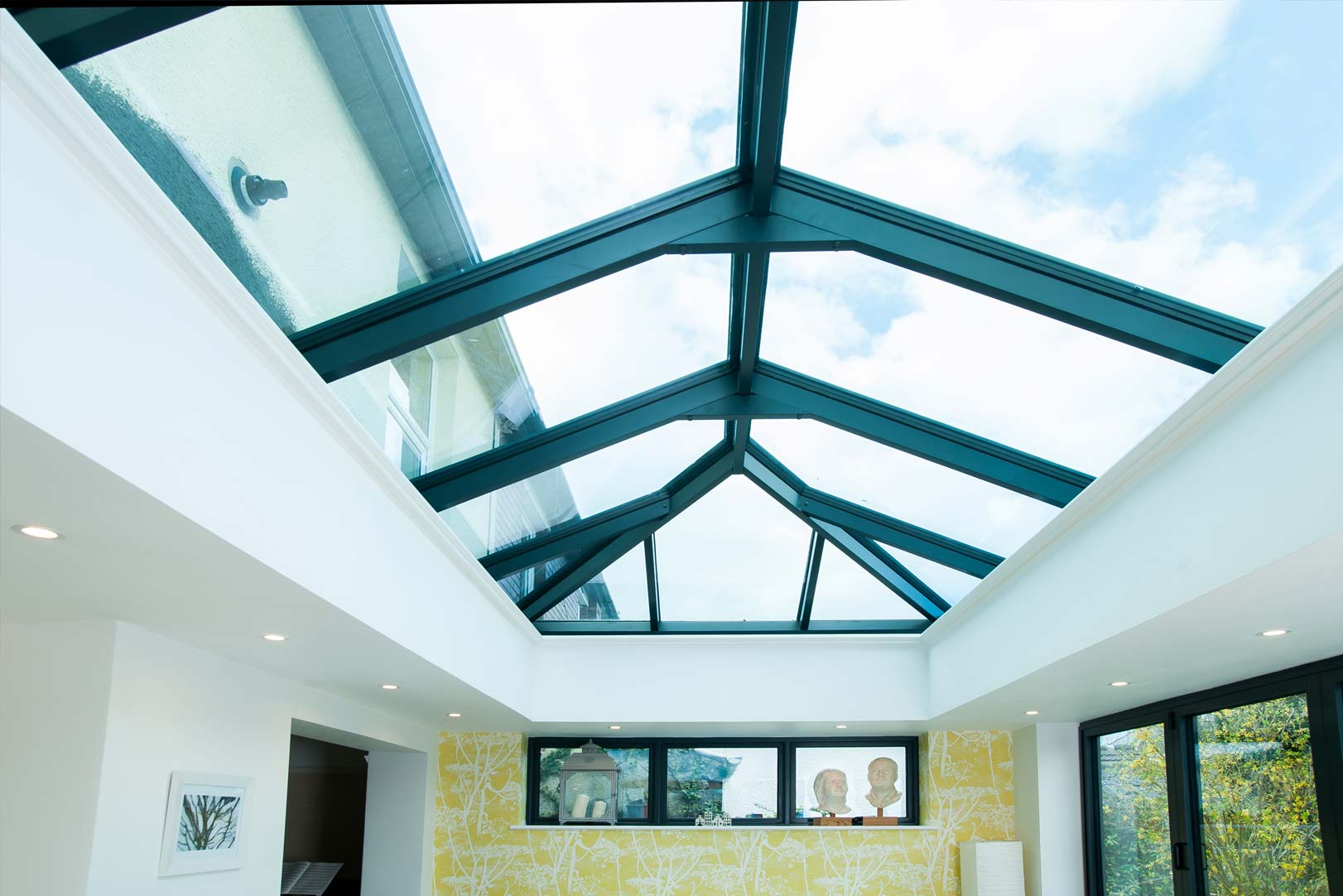 What is the difference between a skylight and a roof lantern?
A roof light is a name you can give to any glass structure in the roof or ceiling, but a skylight and roof lantern are two completely different types of roof light. A skylight is a flat window set into the roof at the same angle as the roof, so you can have a flat roof or pitched roof skylight. The light can either be a non-opening flat light or can open by means of a centre-pivot or be top-hung. A roof lantern is fitted to a flat roof and projects above the roof, usually in the shape of a pyramid or crested elongated pyramid, to let light in from all sides. Lanterns are usually non-opening, but often ventilation is available.
Things to consider before buying a roof light
Which way is the room facing?
A south facing roof light will flood the room with natural light, and a north facing roof light will add lots of light to a dark room. Think about the size of skylight you might need; you might want a larger skylight in a north facing room, but be careful about too large a skylight in a south facing one, particularly if it is a small room, because you don't want to swelter in the summer. Also overexposure to ultraviolet (UV) light can be dangerous. Normal glass doesn't block all UV radiation, however many modern glazing products do have some level of UV resistance.
Is the roof strong enough for a skylight or roof lantern?
The strength of the normal house roof will not be an issue with skylights, but single storey extensions may have a flat roof that was not designed to take the weight of a roof lantern. It would be advisable to consult a structural engineer, and he will prepare a report which will be needed by the Building Control department of your local Planning Authority.
Camberley Glass & Windows supply lanterns which are thinner, stronger and lighter than those produced by many other companies.
Do you need planning permission for a skylight or roof lantern?
You do not normally need planning permission for roof lights or skylights, as permitted development rules apply. However, planning regulations state that any alteration should project 'no more that 150mm from the existing roof plane' and 'no alteration to be higher than the highest part of the roof' (source Planning Portal). These regulations apply to any alteration to the roof of a dwelling house (Town and Country Planning Order 2015). If you are enlarging your house by adding to, or altering, the roof, then other regulations apply. It would seem that 150mm would be fine for skylights. Roof lanterns, on single storey extensions, may be more problematic since they might project above your neighbour's skyline, but they should be fine too since they wouldn't be higher than the roof on the main part of the building. However, if in doubt, it is always advisable to check with your local Planning Authority. The other thing to be careful about is that there is a limit to how much glass is allowed in an individual structure, but this is unlikely to be a problem.
What type of glass?
There are various types of glass on the market, and you should make sure that the one you choose has a good thermal performance so that you are not going to let lots of heat out. Consider, too, if noise pollution may be a problem.
Camberley Glass & Windows provide energy efficient double glazing that reduce heat loss to an absolute minimum with an overall U value of 1.3w/m2k and will also reduce intrusive noise from outside your property.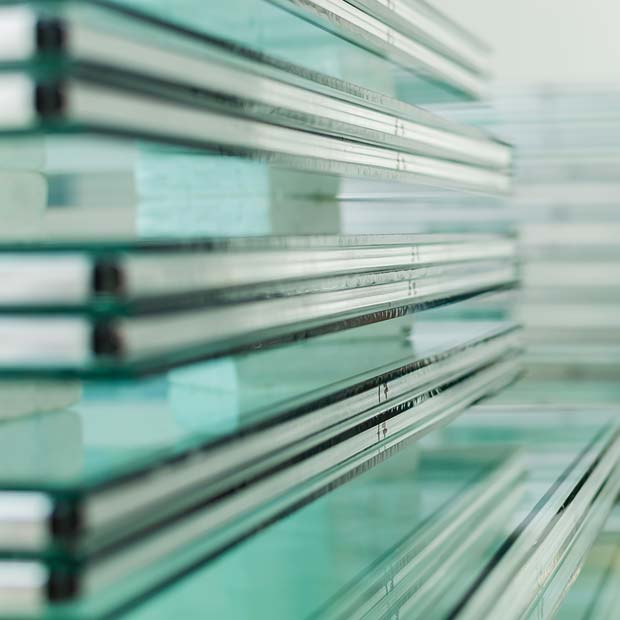 What size should you get?
Skylights and lanterns come in a variety of sizes, so you need to consider the size of your room. Large rooms can take large roof lights because you will get the full benefit from the extra light and have the space for heat to dissipate. But think carefully about small rooms because, whilst you will benefit from the light, you don't want to have a room which becomes so hot that it is unbearable.
What type of finish, material and design do you want?
Skylights and roof lanterns come in a variety of materials and finishes including aluminium, hardwood and PVCu. Make sure that the upstand, which is the base that the skylight stands on, complies with building regulations and that the pitch is a minimum of 3 degrees, to allow for rainwater to run off. Also make sure that the roof liner, or roofing membrane, abuts the upstand properly. The design of the roof light applies mainly to roof lanterns, and these again can be variously shaped. The long ones sometimes have a crest along the ridge, and these ridge bars come in various designs. It can be an advantage if the lantern has a narrow ridge bar and rafters (which come off the ridge bar) as this allows more light into the room.
Camberley Glass & Windows make skylights of aluminium with a PVCu internal core which sits flush with the plaster line and appear frameless from the interior. Our roof lanterns have slimline aluminium rafters and ridge bars, with discrete tie bars for extra rigidity. This gives them a sleek, stylish appearance with low sight lines.
Installing roof lights
The options are to install them yourself, hire a builder, or, the best solution, choose a company that will provide an installation service. They will be thoroughly experienced in installation and will know their product.
Camberley Glass & Windows' installation team have a strict health and safety policy, and are fully conversant in the latest requirements and regulations, including method statements and risk assessments.
Skylight cost and roof lantern cost
It is impossible to give an exact figure for the cost of a skylight or roof lantern because it will be dependent on the size, design and quality of the product. Also if you want manual or electronically opening etc., and whether you are paying installation costs or just supply. You can pay anything from under £500 to over £1,000 for a skylight and anything from under £1,000 to over £3,000 for a roof lantern. You really need to contact a few companies and get some quotes. Make sure that you choose good quality products.
Choose a reputable company
Finally, and most importantly, choose a reputable company that is FENSA Registered and has good reviews for the work they have done in the recent past. You also need to ensure that the product they install is going to be adequately secure.
Camberley Glass & Windows are FENSA Registered, are Surrey Trading Standards Approved and score 9.86 out of 10 for 276 reviews on Checkatrade. Our premium products at affordable prices will make your home secure.
For roof lantern cost and skylight cost please ring us on 01276 684444 for a free quotation