Why reglaze broken glass?
When glazed glass in your home or office breaks due to an accident, poor construction, harsh weather, or vandalism, getting it replaced quickly and professionally is always the right call. Broken glazing is more than a simple eyesore; it contributes to increased energy consumption, potentially allows unwanted moisture into your home, or even presents itself as a security weakness.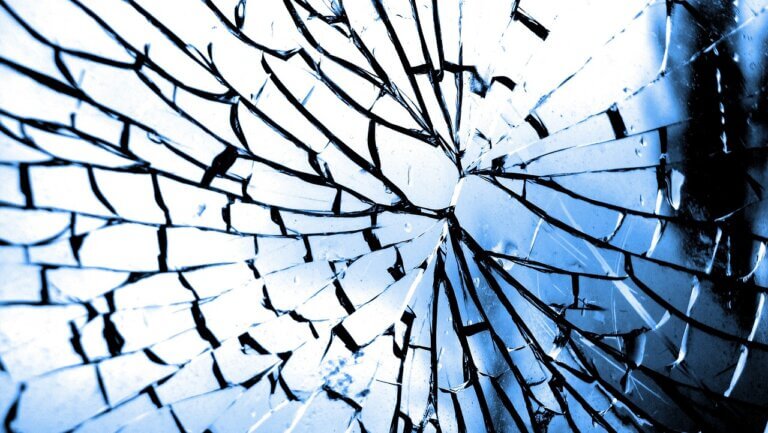 Understanding Glazed Glass Damage
Double-glazed glass has become the norm for doors and windows in the UK over the past 20 years. Their thermal efficiency compared to a single layer of glass makes them the go-to choice in cooler climates where heating costs are a consideration. Unfortunately, glass has a tendency to break, and glazed glass is no different in this regard. 
When either side of a glazed pane breaks, the door or unit instantly loses a huge amount of insulting power. Double-glazed glass consists of two sheets of glass separated by a gap that's either filled with an insulating gas such as argon, or hermetically sealed as a vacuum. When the argon escapes or the vacuum is filled with atmosphere due to a carelessly-thrown ball or clumsy Great Dane, the unit will offer no more protection against heat loss than a simple sheet of glass. 
Simply replacing the broken sheet of glass with something like putty or epoxy simply isn't an option, as it won't reset the airtight seal and could even trap moisture causing the unit to mist up. Reglazing broken glass is a job best left to professionals who have the skills, tools, and experience to quickly remove and replace the affected sealed window or door section.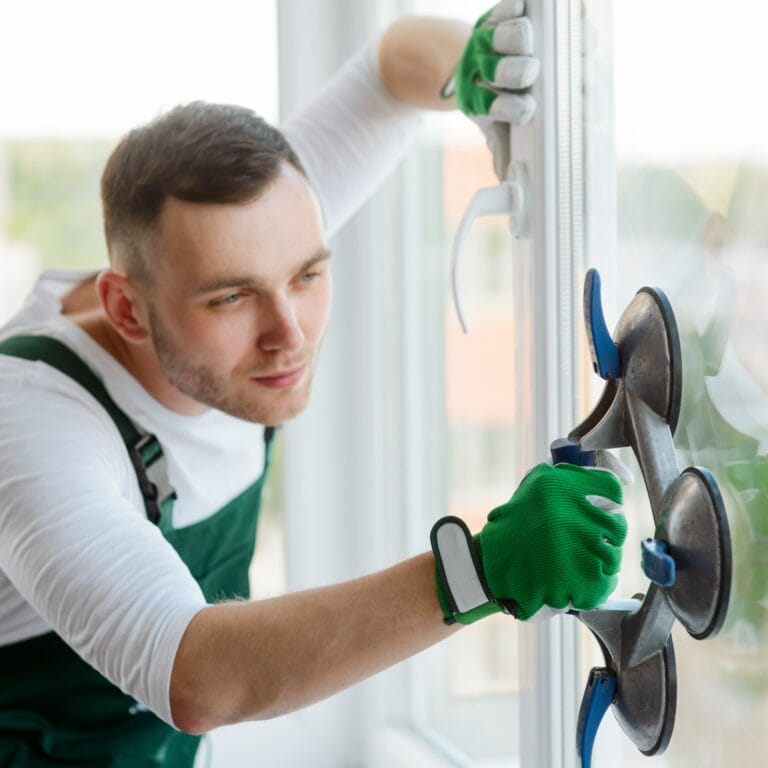 Camberley Broken Glass Reglazing
Camberley Glass & Windows is your partner in quickly and effectively replacing broken glazed glass. We have decades of experience not only installing new glazed doors, windows, roof lights, and orangeries but also helping our clients replace or reglaze broken units. Our expert technicians can replace any broken glazed glass, regardless of its pane or frame - uPVC, aluminium, or timber. 
With years of service comes knowledge of the industry and manufacturers. We've partnered with the best home-furnishing suppliers in the UK to ensure that we only recommend and install products that meet the very highest specifications. Whether measured for quality, security, or sustainability, you can rest assured that any product provided by Camberley Glass will serve you and your home for years to come. 
Don't let a broken glazed window or door sit and sit. Getting it repaired by professionals is much easier, quicker, and more affordable than you might think. Contact Camberley Glass & Windows for an obligation-free quote and get that cold-welcoming eyesore dealt with.
Benefits of choosing Camberley Glass to reglaze your broken glass
Glazed glass comes in all sizes, and Camberley Glass can replace them all. Whether you're stuck with a small crack in a bathroom window or a golfball-sized hole in an orangery roof, Camberley Glass will quickly and professionally respond to your call with clear options, an accurate quote, and expedited service to restore your glass surfaces to new. We carry an extended range of glazed products, meaning we can easily match your home's existing style and surface finishes.
Sometimes, a single pane in a larger window or door breaks. In this case, Camberley Glass can simply replace the broken section with a new sealed unit, ensuring proper functioning and colour- and finish-matching. Other times, extended damage to multiple sealed units could be an opportunity to upgrade to more modern products that offer exciting new benefits. These could include special glass treatments that further low energy emissivity (Low-E Glass), tints or frosts for privacy and aesthetics, special reflective coatings, and many more to choose from.
A beautiful, welcoming home
Reglazing broken glass significantly enhances your home's aesthetic appeal. A home with well-maintained, clear windows exudes a sense of care and attention to detail that positively reflects on its owners. Whether viewed from inside or streetside, the visual upgrade from broken glass to clear and crack-free windows that offer unobstructed views will not only contribute to an overall sense of well-being but also make your home more comfortable and welcoming.
Request a free quotation with absolutely no obligation to buy. Use our convenient contact form or call us directly on 01276 684444.
Why Camberley Glass & Windows
Exceptional quality and service matched with affordability