Warmer Roofs offer complete roofing solutions for new or renovated conservatories, orangeries, or sunrooms. They offer unrivalled insulation, strength and durability; while at the same time saving you money and turning your conservatory into the favourite room in your home.
Discover the installation process of the Warmer Roof system. All Warmer Roof installations are performed by our professional fitters.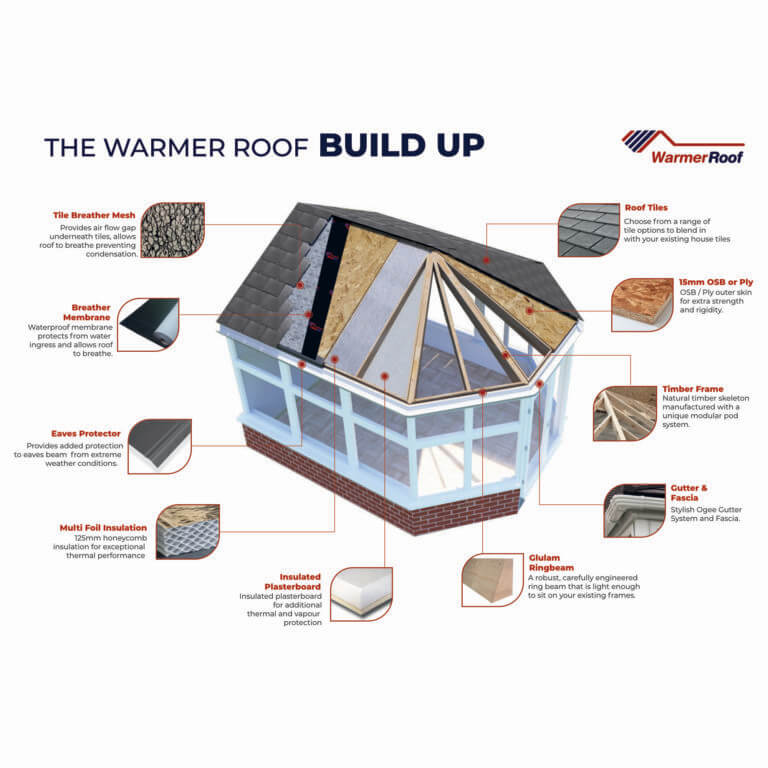 A key problem with conservatories is often related to their temperature extremes. In the winter, conservatories may be cold and draughty, making them costly to adequately heat. In the summer, they can become unbearably hot and stuffy, with solar gain easily making them as hot as an oven. Problems are often worse in old conservatories due to the wear and tear of older construction materials.
Replacing an old conservatory or sunroom roof can make all the difference; creating a comfortable, sunlit room where you would want to spend your days, both in the summer and winter.
Replacing it with a Warmer Roof, expertly designed and manufactured right here in the UK, will give you all of the benefits mentioned above, and so much more!
Warmer Roofs have been designed with every possible consideration taken into account, and offer industry-leading design and material choices for every British home. Continue reading to learn more about how a Warmer Roof can breathe new life into an older conservatory, or help create your perfect space in a new one.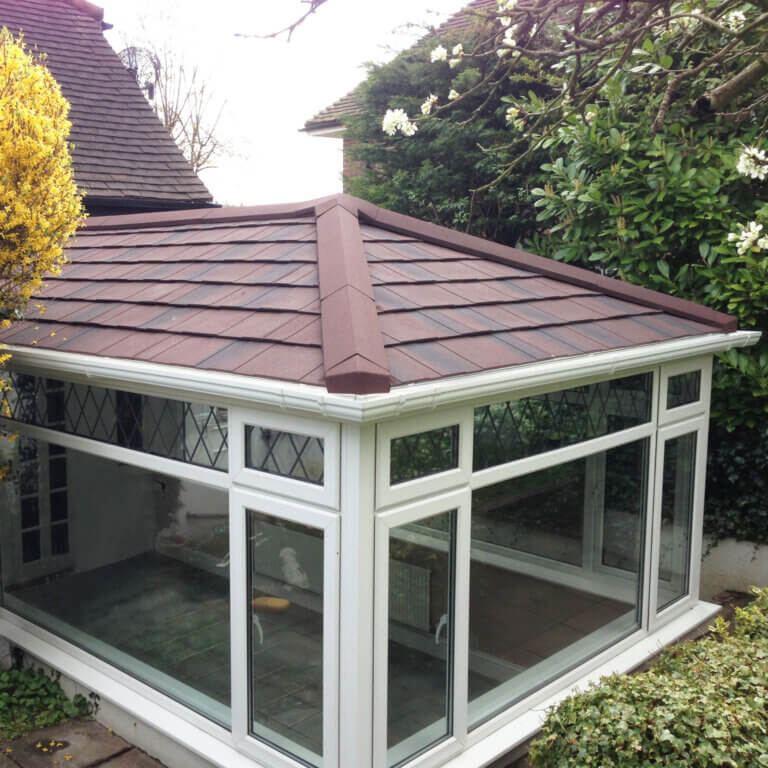 When replacing a conservatory, orangery, sunroom or home-extension roof, it's important to remember that performance matters! Poor performance will mean an uncomfortable environment that's too cold in the winter and too hot in the summer, unnecessary heating bills, leaks, and worst of all; a conservatory you don't want to spend time in!
The Warmer Roof has been independently tested and confirmed to have the highest performance ratings when compared to any other UK-built modular roofing system. The Warmer Roof Plus' unique 125mm multi-foil honeycomb insulation, combined with 82.5mm of insulated plasterboard, gives it a U-Value of 0.12Wm2k, making it the most thermally efficient roof on the UK market to date. Additionally, Warmer Roofs offer incredible acoustic insulation, blocking out unwanted noise from outside. Their excellent choice of construction materials also means that condensation won't be an issue.
In terms of durability, you'll struggle to find any product that matches the Warmer Roof. All of the structural components are precision milled using state-of-the-art CNC machinery, are made from high-grade materials that don't warp or degrade, and are assembled to meet ISO 9001 standards for quality management. All of this means a roof of such high quality, it carries a 25-year manufacturer's warranty and automatically has JHAI Building Control approval.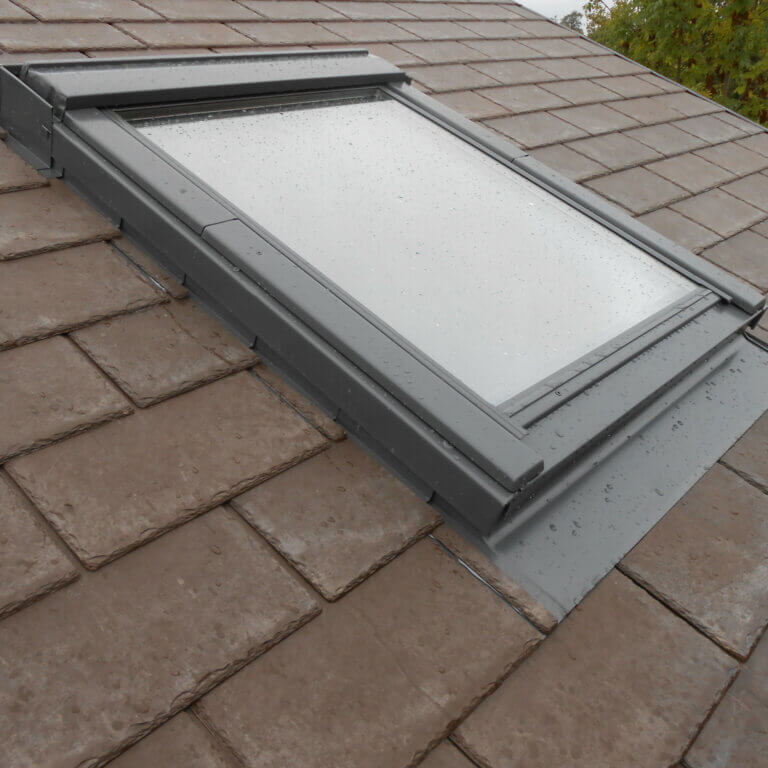 While having a comfortable conservatory is great, it's important that it matches your home's style. A sleek, modern conservatory haphazardly attached to a well-kept Victorian home will surely look out of place, making it feel like an addition to your home, rather than an extension of it.
Some of the decisions you'll have to make when building (or renovating) a new conservatory is whether to opt for a solid, glass or mixed roof. If you go for the mixed or glass options, the next step is looking at skylights and roof windows. Are you OK with manual windows, or would you prefer modern electric windows that operate at the touch of a button? How about automatic, rain-detecting, solar-powered windows?
Apart from the window and skylight options available, our Warmer Roof clients also get to choose from a wide array of tiling options, interior & exterior finishes, guttering and fascia options, as well as recessed and feature LED lighting options. Additional extras include gable overhangs, external soffits and internal pelmets.
Our expert team of fitters at Camberley Glass & Windows have been helping our clients create the best possible configuration for their home since the 60s, and we'll gladly provide you with professional advice on how to get the most out of your new conservatory roof. With the myriad of customisation options available with the Warmer Roof, we can guarantee a comfortable space that not only matches the existing look of your home but includes all of the features and luxuries you've been dreaming of.
The benefits of warmer roof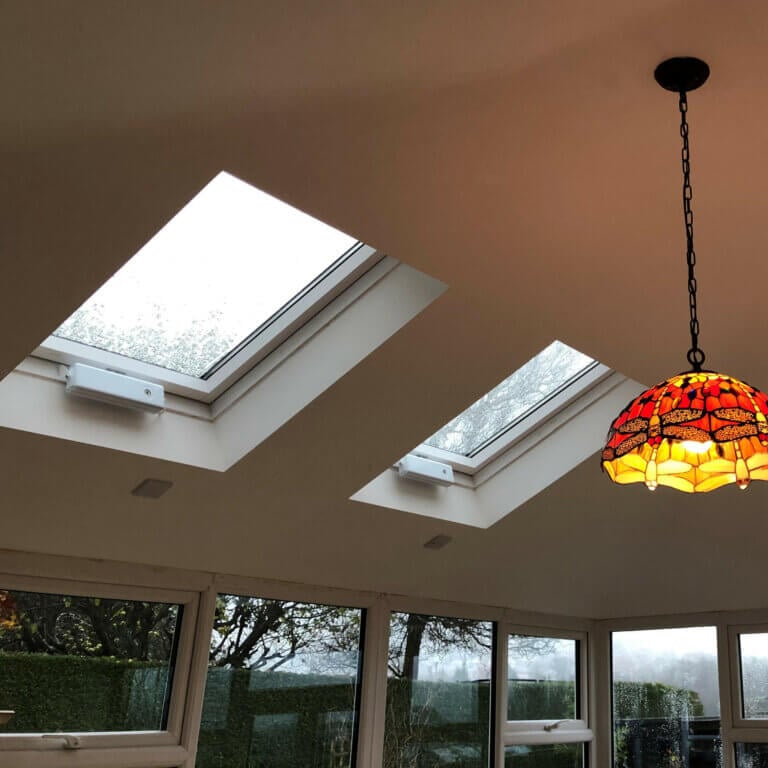 Environmentally friendly design
Warmer Roof takes great pride in using environmentally friendly materials, sourced from reputable and responsible suppliers. They are an ISO 14001 Environmental Quality Management Compliant company that uses the most modern manufacturing techniques to minimise industrial waste and improve operating efficiency at the manufacturing plant. With a Warmer Roof, you can rest assured that your renovation project has a minimal impact on the environment.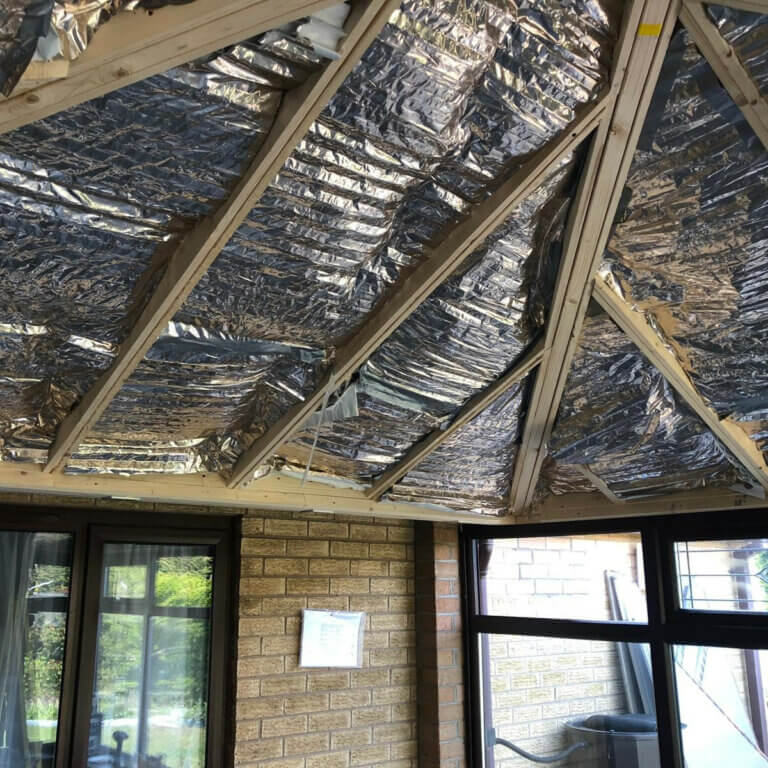 With full JHAI Buiding Control approval, Camberley Glass & Windows can fit your new Warmer Roof in a faster timeframe than you might expect. Once we've met with you, discussed your needs and developed a plan, we can build, install and finish the project within a matter of days. We have extensive experience refitting conservatory roofs, and the Warmer Roof's modern design and efficient and effective assembly mean minimal disruption to your life.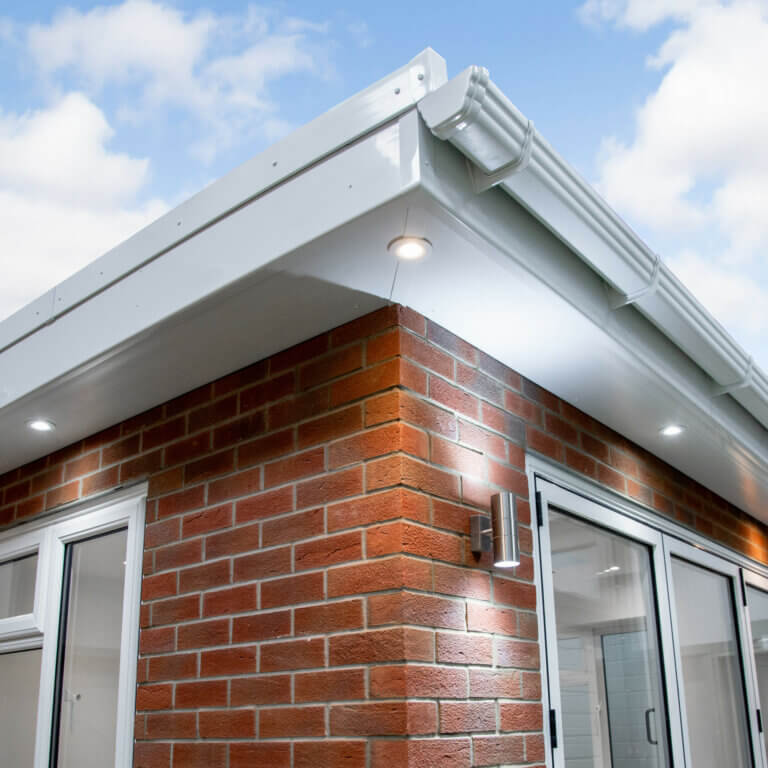 Premium, innovative materials
The Warmer Roof represents a significant improvement over previous-generation polycarbonate and simple glass panel roofing solutions. Modern material sciences and manufacturing techniques have given us lightweight materials with massively improved thermal qualities that are incredibly durable and require virtually no maintenance. The Warmer Roof makes excellent use of these advances to create a superior product to enhance and improve your home.
Request a free quotation with absolutely no obligation to buy. Use our convenient contact form or call us directly on 01276 684444.
Why Camberley Glass & Windows
Exceptional quality and service matched with affordability