Fast Response Glazing Service
When your home, office, shop, or building is in need of repair, having an experienced team of repair and renovation professionals by your side can save you a huge amount of time, money, and headache. Camberley Glass & Windows has been trusted as the leader in high-quality repair and replacement work on windows, doors, roofs, skylights, shop fronts, and so much more for close to six decades. Choose Camberley for your repair needs.
Our repair services include: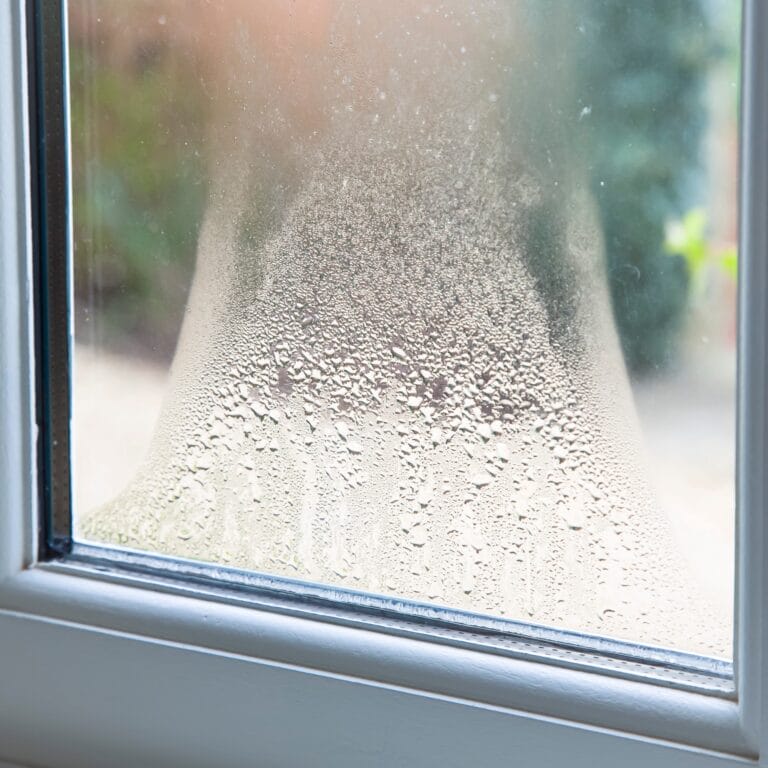 Misted up sealed units replaced
There's nothing worse than paying more than you need to, on our ever-increasing energy bills. Discovering your windows have 'misted-up' can mean more than just an unsightly appearance. Condensation creeping in due to a broken seal, aging window or poor manufacturing quality, results in loss of insulation. Ultimately this is reflected in rising energy bills.
We are able to just replace the glass only, not the frame.  For a quick and easy quote please call or email us with your approximate sizes for an instant free estimate.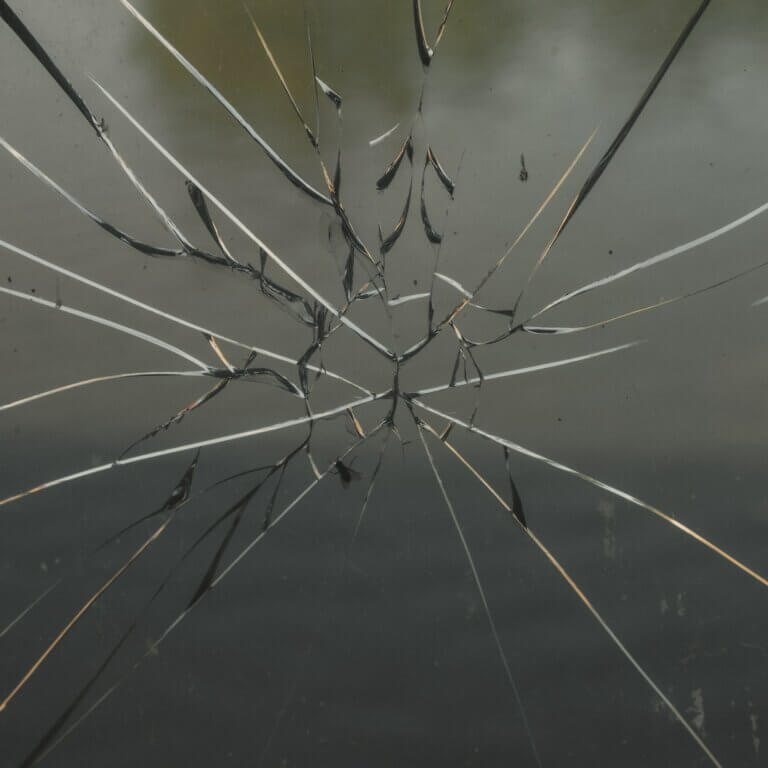 All broken glass reglazed
At Camberley Glass, we've been dealing with glazing and glass repairs for over 50 years, using fully qualified professionals who are experts in their trade with combined experience spanning more than 200 years. Whether a small pane to a large shopfront, a double glazed unit or a mirror we are able to reglaze and replace any form of broken glass you may have in your home or office 24/7.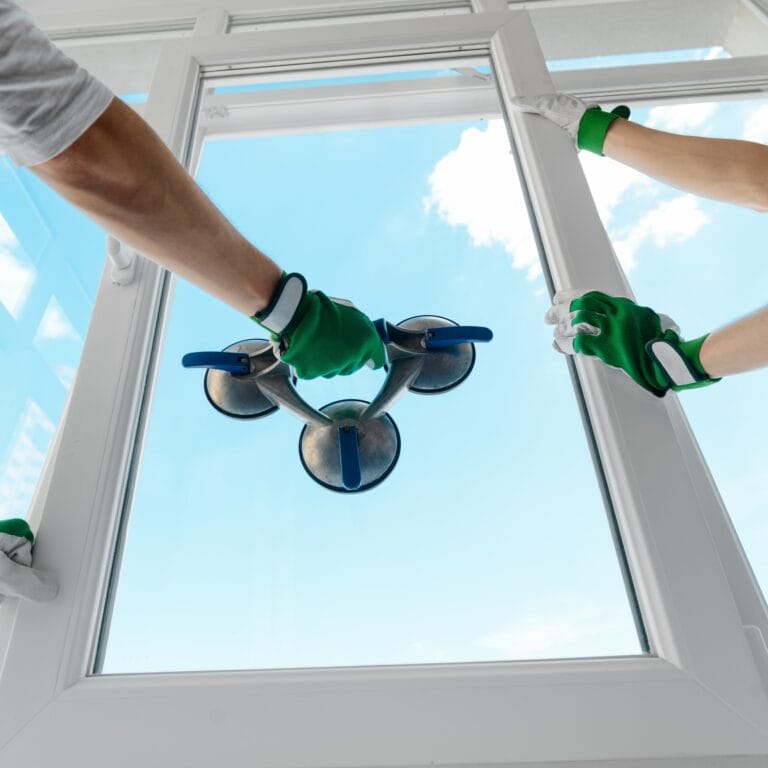 24 Hour Emergency Glaziers / Glass Repair Surrey, Hampshire & Berkshire
Whether you've fallen victim to crime resulting in broken windows or had structural damage requiring an immediate repair – we are here 24-hours, 365 days a year to help. Whether it be your home or your workplace you can contact us day or night.
Call the office now:
Between 5pm - 8am, call our out of office number: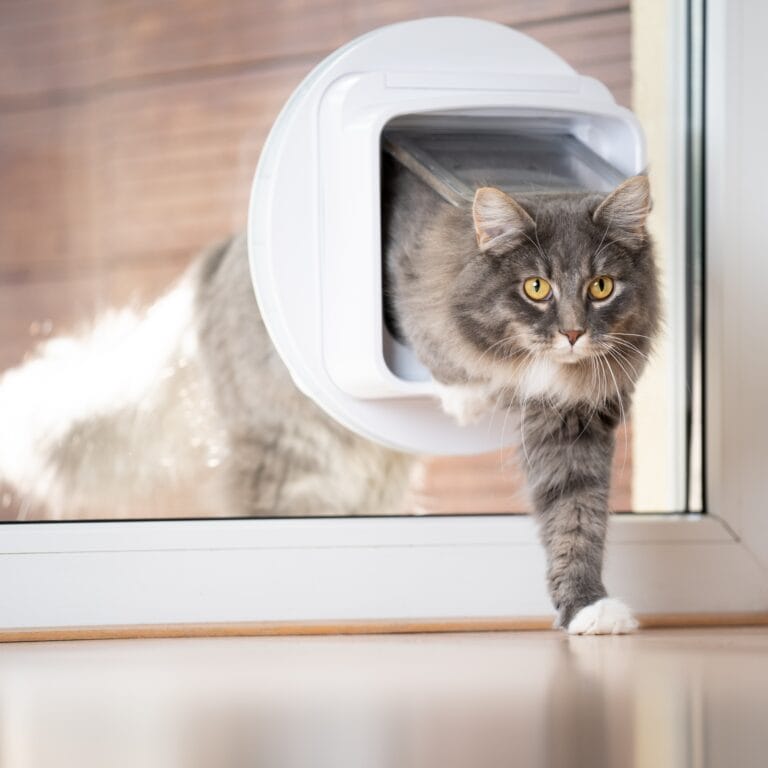 Cat / pet flaps
Cat / Pet flaps can solve many problems frequently encountered when the need arises for allowing your pet access in and out of your property. Firstly, a pet flat should allow your pet in and out of your home free from the need to open doors. Secondly it should be secure from tampering and not pose a security risk to your home. And lastly, it needs to be as draught proof as possible to ensure no loss of energy.  We are able to produce new glass panels for a door, or a window, with an aperture pre-cut in it with your choice of pet flap installed.
The benefits of Camberley Glass & Windows Repairs
If it can be repaired, we can repair it! Camberley Glass & Windows has decades of experience in restoring glass of all types, whether windows, skylights, conservatories, orangeries, shower glass, or mirrors; as well as many other parts of the home. We can build, repair and upgrade doors, rooflines, guttering, pet flaps, and other elements that make your home comfortable, inviting, and valuable. Next time you're thinking of home repairs or upgrades, think of Camberley.
Once repaired, it stays repaired
Getting a professional to do your repair work isn't expensive. Getting the wrong professional is. We only use or install products for our clients when we are confident that they will serve their purpose for years to come. We partner with class-leading manufacturers from across the UK to only bring you products with exceptional performance characteristics and service lives. When Camberley Glass repairs your home, you can rest assured that all will continue working as expected for years to come.
24/7 Emergency glazing repair
While nobody uses our 24/7 emergency glazing repair service every day, our clients sure are grateful for it when they do actually need it! Over the years, we've helped countless clients in Surrey, Hampshire and Berkshire repair and replace broken windows, glazed roofs and shop-fronts in an emergency. When time is of the essence and waiting for tomorrow simply isn't an option, Camberley Glass & Windows stands ready to come to your aid.
Request a free quotation with absolutely no obligation to buy. Use our convenient contact form or call us directly on 01276 684444.
Why Camberley Glass & Windows
Exceptional quality and service matched with affordability