Deceuninck Flush Casement Windows
Why Deceuninck Flush Casement Windows
Deceuninck 70mm flush casement windows is a range of windows which can be tailored to your particular needs. These windows offer quality double glazing which looks superb, is designed to withstand all that our British climate can throw at it, and has the thermal properties to save you money as well.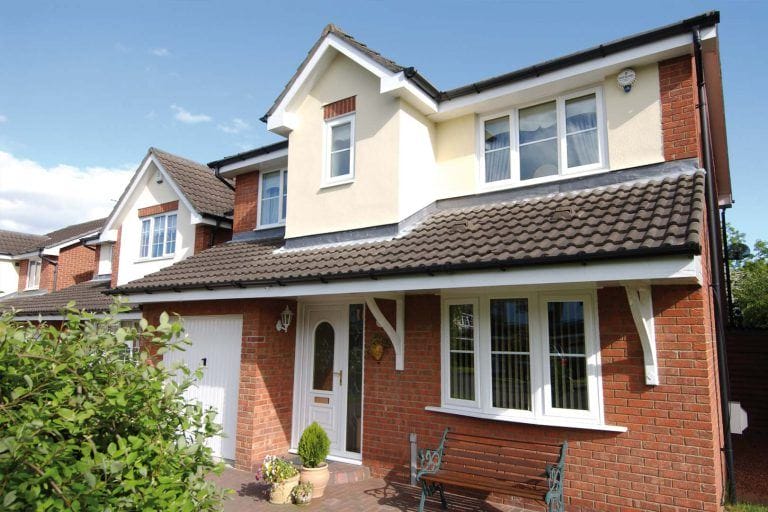 Beauty in Simplicity
The elegant lines of the Deceuninck 70mm flush casement windows have a quality which speaks for itself. The windows lie flush across the whole window frame, giving a uniform simplicity to the exterior of the house. Our Deceuninck flush casement windows are available in a number of different styles and finishes as individual as your home. You can be sure to find a combination of colour and finish that suits your individual property whether it be a period house, bungalow or new build. These windows also have equal sightlines, which means that the frames, panes and glazing bars are all on one plane for a unified and symmetrical appearance.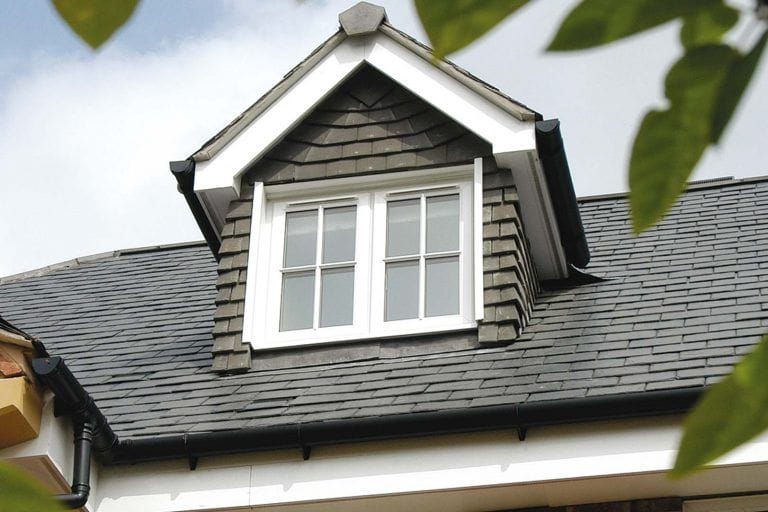 A Modern or Heritage Look
The windows, being flush casements, are in keeping with the clean lines of the traditionally crafted windows of the past. They can be finished in flat colour or woodgrain foil, designed to match the appearance of timber, but with none of the maintenance problems of traditional timber windows.
The Deceuninck range offers options for either a modern or heritage appearance. You might want the welded joints, flat colour and sleek look of a modern window; alternatively, you may prefer a window with an authentic heritage appearance. We are able to reproduce mechanical sash joints and Georgian or cottage bars, together with the appropriate window furniture. There is a choice of colours; standard white or brilliant white as well as a range of greys, cream, black or green. The woodgrain comes in two different types of oak, teak or rosewood. Both interior and exterior can be tailored to your preference, and there are even single and dual colour frame options.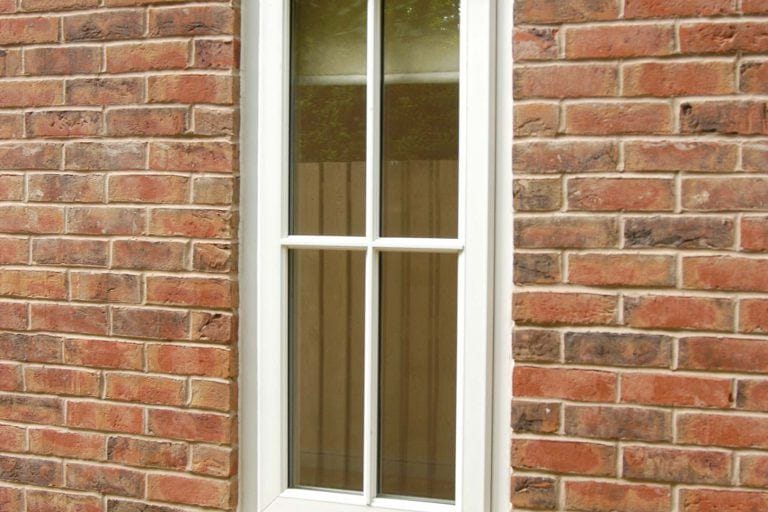 Outstanding Weatherproofing Qualities
Deceuninck's weatherproof properties come from its weathertight seals and multi-chamber profiles. The thermal insulation provided also ensures that Deceuninck windows are excellent at reducing extraneous noise pollution. In order to provide complete weather sealing the gasket supplied in these windows is a superior Q-Lon gasket. A gasket is the rubber seal between the glazing and the frame which can fail after a period of time and let wind and weather into the frame causing a loss of thermal qualities. One of the main reasons for seals not working is that, over time, the gasket has compressed and not sprung back. The Q-Lon gasket has an outstanding compression recovery of 99%. This means that the gasket will stay operative for longer and that even the corners remain at a constant height to repel the weather. The Q-Lon gasket comes with a manufacturers' lifetime guarantee.
Deceuninck Windows by Camberley Glass & Windows
The benefits purchasing Deceuninck flush casement windows from Camberley Glass & Windows.
Deceuninck flush casement windows are made to suit any home, and their clean, flush lines complement both modern and heritage designs. We custom fit them to any size, with your choice of style, colour and finish. They're built to last and can be trusted to keep you warm and dry for years to come, even in the most extreme weather conditions. Our Deceuninck flush casement windows offer high performance at an affordable price.
The Deceuninck 70mm flush casement window offers a choice of 4 outer frame widths and 3 transom widths. There is a 5 chamber outer frame with mechanical or welded joints. The sashes accept 24mm to 36mm glazing. The glazing is available in 4 thicknesses; 24mm or 28mm for double glazed units, and 36mm and 44mm for triple glazing.
Deceuninck flush casement windows combine traditional, timber aesthetics with modern features, such as multi-point locking systems and reinforced frames. These help to keep your property secure against potential intruders, while maintaining the traditional aesthetic of your home.
Request a free quotation with absolutely no obligation to buy. Use our convenient contact form or call us directly on 01276 684444.
Why Camberley Glass & Windows
Exceptional quality and service matched with affordability