Bay windows are a stunning addition to almost any style of home. Their angled design allows for more natural light to flood your living spaces, they offer panoramic views that flat windows simply can't compete with, and a warm bed or sofa next to bay windows is probably the cosiest place to snuggle up with a good book.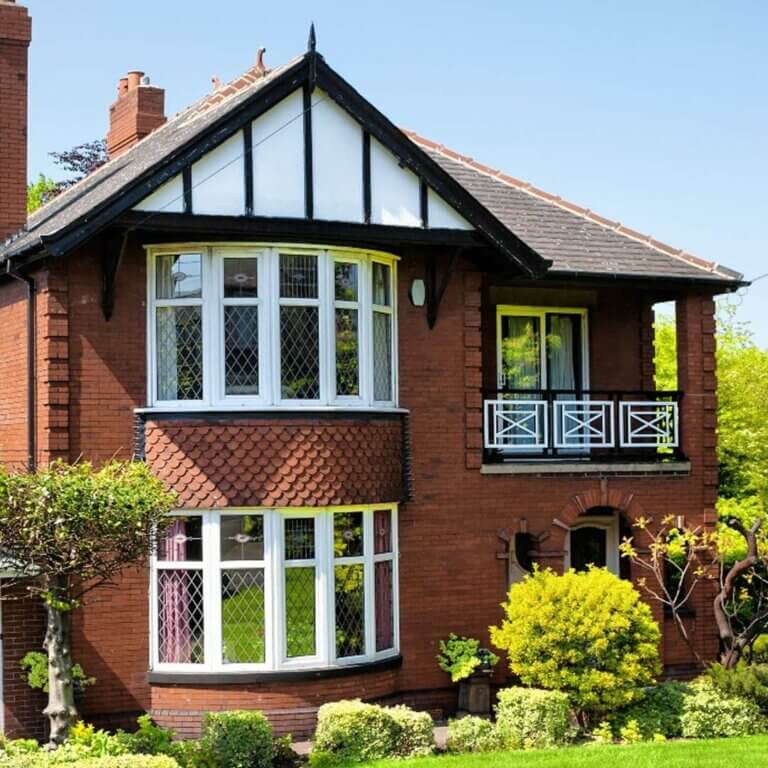 Practical beauty
Bay windows look stunning, whether you're admiring them from the curb, or enjoying them from inside. They look good in a variety of home styles, but complement Victorian and heritage-style homes exceptionally well. In terms of practicality, few types of windows can compete with bay windows. Because of the way they're built, bay windows actually increase the interior space of the room they're in. This extra space can be used in a variety of ways, though we suggest using it as a reading nook or space to relax in. Bay windows allow tonnes of natural light to enter the room while at the same time allowing for great ventilation and panoramic views. This makes bay window nooks pretty much the ideal place to relax, play, or take a nap!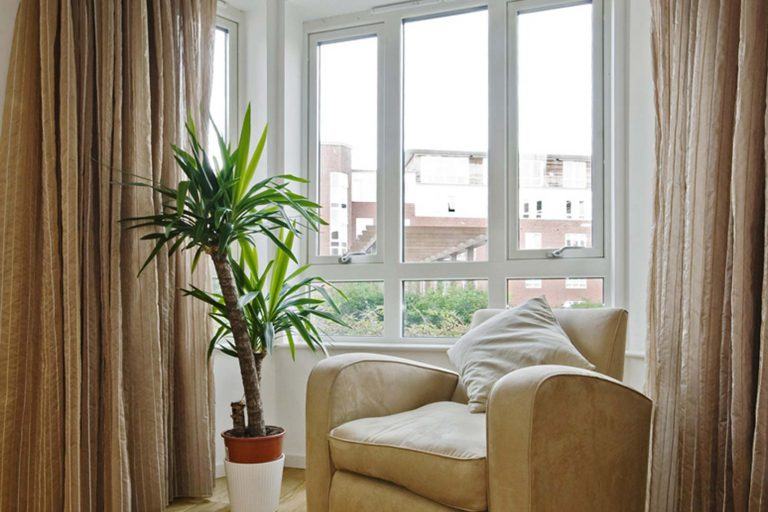 Custom-built to fit your needs
Camberley Glass and Windows can fit, manufacture and install bay windows that match your needs and home style exactly. Bay windows are available in a variety of styles and form factors. Depending on how much you want your windows to protrude, you can select different angles. Larger angles make for larger windows, a bigger nook, and allow more light to enter. We can also custom-build the window shelf, depending on your room and needs. A shelf at counter height can be a great place to eat breakfast, do some writing, or place decorative items. Lower shelves are great if you're planning on turning the window area into a seating, napping or playing area. No matter what your vision for your bay windows is, we can make it a reality.
The benefits of bay windows
Bay windows are great at making a room look and feel bigger. This is more than an illusion though, as bay windows actually protrude from the wall. Depending on your configuration, this can add several square feet to a room. This extra space offers the opportunity to add that sun-lit pullout desk, children's play area, or reading nook you've always wanted. They can also add visual interest to a room by creating a distinctive architectural feature.
The addition of a bay window in your design plans can prove to be a very good idea down the line. Bay windows are highly sought-after architectural features that can increase the property value if you decide to sell. It's not uncommon to see bay windows listed as a feature when people choose to sell their homes. Furthermore, bay windows facing the street can give your home more curb appeal, making it more desirable.
From a comfort perspective, bay windows can create a cosy nook or reading area within a room, as they often create a warm, sunbathed space. If you're lucky enough to have your bay windows facing the afternoon sun, it's unlikely that you'll want to spend time anywhere else in the home. Whether you're considering a renovation of your existing home or busy working on plans for a new one, bay windows could be exactly what you need to add comfort, light and warmth to your living room.
Request a free quotation with absolutely no obligation to buy. Use our convenient contact form or call us directly on 01276 684444.
Why Camberley Glass & Windows
Exceptional quality and service matched with affordability