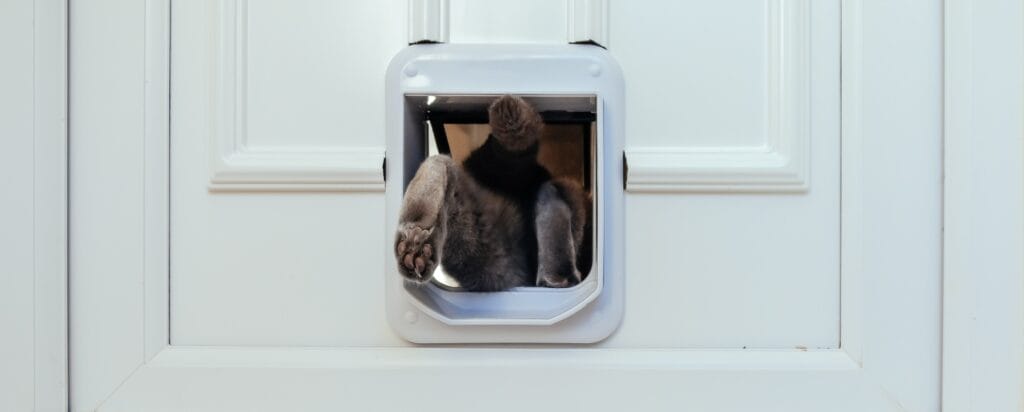 Cat Flap / Pet Flap Fitter
Surrey, Hampshire, & Berkshire
Pet flaps that allow your cat or dog to enter and leave the home are a win-win for everyone. Pets no longer need to wait for you or try to get your attention before heading outside, and you no longer need to constantly open and close windows or doors.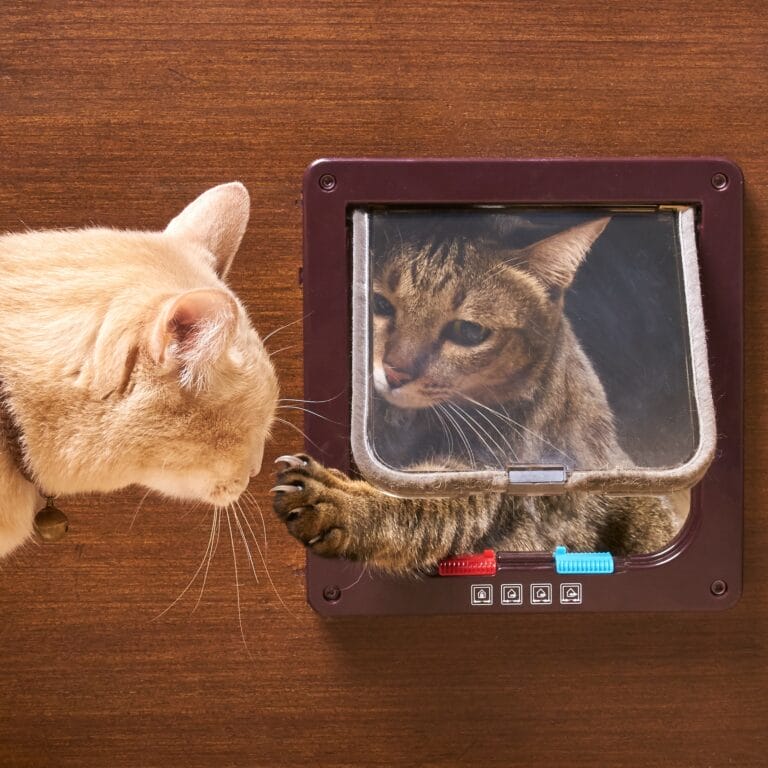 Camberley Glass Secure
Camberley Glass has decades of experience helping people make their homes more pet-friendly with the addition of a pet flap. Our expert installation team can work with virtually any type of door to install an easy-to-use, zero-maintenance entry portal for your pets without damaging the door or harming the visual aesthetic of your home. 
By using modern materials and manufacturing techniques, our pet flaps allow your pets unrestricted access without creating security vulnerabilities. Our pet flaps are secure from tampering and use robust, high-quality materials and fittings to prevent brute force entry. Depending on your requirements, we can also install pet flaps with intrusion-resistant locking mechanisms, with or without automatically timed locks. 
Security extends to our pets, and we don't want stray animals just walking into our homes right through the front door. High-tech solutions allow for pet flaps that only open or close for your pets, keeping them safe from whatever would enter from the street.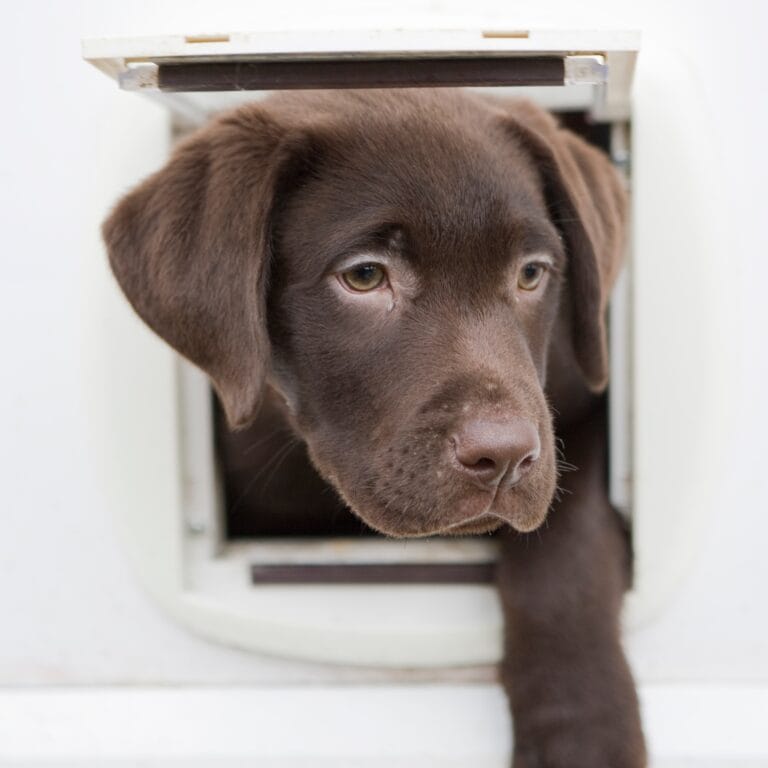 Doing it right!
Another concern when looking at pet flap installers is craftsmanship. Adding a pet flap to a door requires precise measurements and cuts, and one wrong move can easily result in having to replace a door or having to deal with pesky draughts for the foreseeable future. Camberley Glass has the skills, tools, and know-how to get the job done right the first time, fitting your pet flap securely to prevent draughts, ensuring that it's water- and weatherproof, and ensuring that it doesn't contribute to your heating bill. 
Contact Camberley Glass to find out more about our range of pet flaps. Whether your best friend is a chihuahua, a grey wolf, or any size in between, we can install a pet flap that allows them full access in a style, colour, and material that match your home. In the hands of skilled technicians, the installation process is quick, clean, and minimally disruptive, allowing your pet to explore their newfound freedom as quickly and easily as possible. 
Camberley Glass Pet Flaps
The benefits of our pet flaps
100% Custom Built Options
Camberley Glass does more than simply resell or install off-the-shelf products. We produce our own home-improvement components using modern, high-tech manufacturing practices. For example, if you would like to fit a pet flap through a glass-panelled door or even a vacuum-sealed double-glazed window pane, we custom-build the pane to your exact needs, ensuring that it's in line with your home's style. Please contact Camberley Glass, and our friendly operators will help you find a custom solution that works for you, your pet, and home.
One wouldn't immediately think of a pet flap as energy-saving, but the smaller aperture of a pet flap lets a lot less cold air into your house when compared to a door. With plenty of draught-proof options that only open when your pet gets near, you can forget about you and your home getting blasted with cold air at 2am in January because Fido wants to go outside. If you're the type of person who keeps a window or door permanently open for your pets' sake, you'll feel the energy savings difference with a pet flap.
Happier & More Content Pets
Without the means of letting themselves into or out of the house, our pets are entirely dependent on us for their movement and, in many cases, trips to the bathroom. When nature calls and a human isn't there to open a window or door, a beloved pet might feel anxious or upset. Similarly, a pet trapped outside, unable to enter its own home, might be just as miserable. If you install a pet flap, they will use it. That freedom and independence simply make for happier and more content pets.
Request a free quotation with absolutely no obligation to buy. Use our convenient contact form or call us directly on 01276 684444.
Why Camberley Glass & Windows
Exceptional quality and service matched with affordability