SKY LIGHTS AND ROOF LANTERNS IN GUILDFORD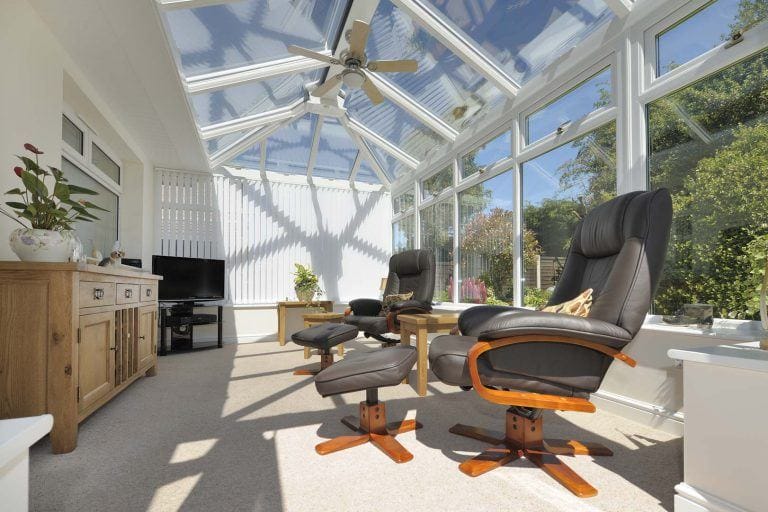 A very popular home improvement is having a roof lantern or sky light installed, which ensures your home will benefit from a large increase in natural light. Having more natural light in your home has many benefits, from reducing energy bills to health benefits such as boosting mood and increasing vitamin D intake.
More and more people are requesting roof lantern installations in Guildford, and we have been installing some stunning designs to improve the aesthetics of homes in Guildford and surrounding areas. All of our staff are fully qualified and FENSA registered, with vast expertise in roof lantern installation.
Find out more about SKY LIGHTS AND ROOF LANTERNS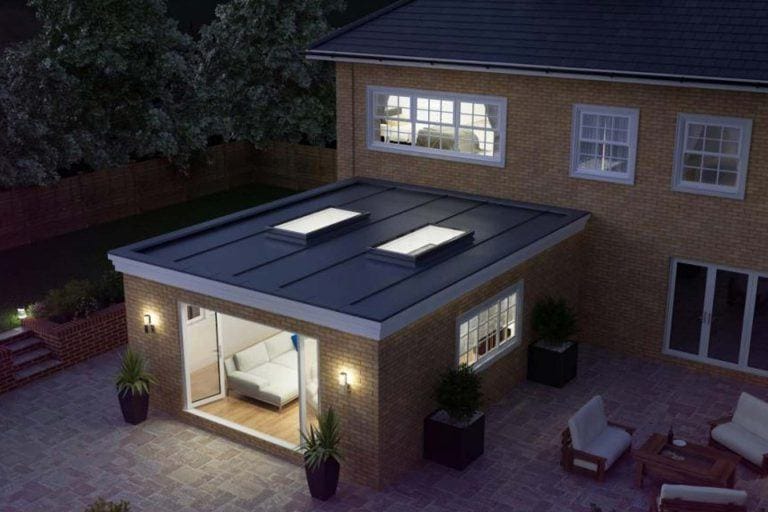 Can a roof lantern be installed on any type of roof?
The best type of roof to install a roof lantern onto is a flat roof, due to the structural requirements. It is possible to fit roof lanterns onto some low-pitched roofs but not pitched roofs of higher angles.
Roof lanterns can be installed into most modern flat roofs, as long as the structure will be safe once the adaptations have been made to fit the lantern into the roof.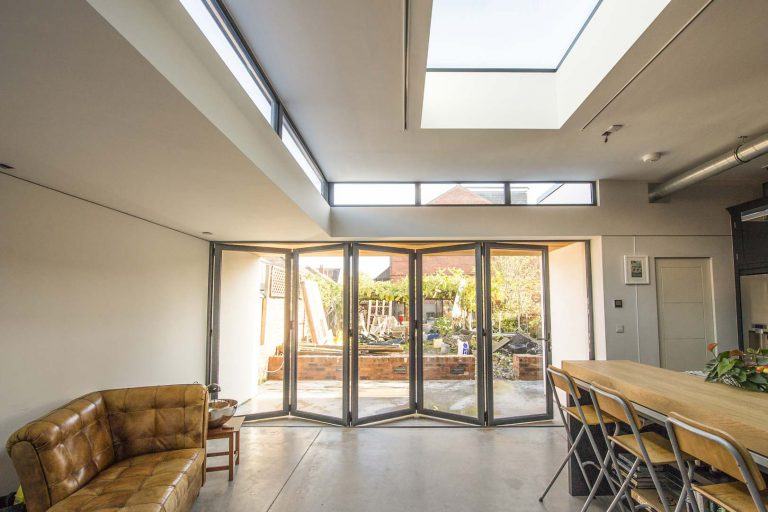 How are roof lanterns installed?
The first step of installing roof lanterns is to create the opening in the roof that the roof lantern will be fitted into. This will often involve cutting into joists and rafters, so this should only ever be done by a fully qualified professional. The installer should follow the instructions provided by the roof lantern manufacturer.
The roof covering material must be installed over the upstand before the window itself, as the final waterproofing will be completed once the window flashings are installed onto the upstands. The roof lantern installation must be inspected by a building inspector.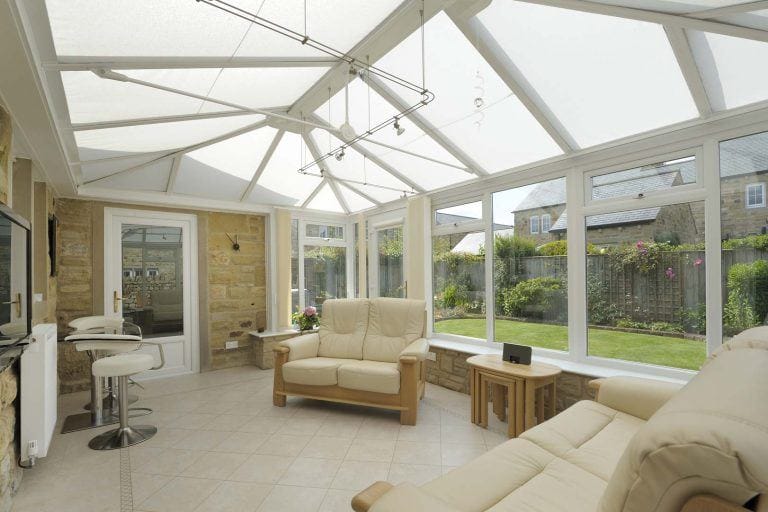 Are roof lanterns hard to clean?
Roof lanterns are usually very easy to clean, as they will be accessible by ladder at ground floor roof level. However, some roof lanterns might be installed in a location that is more difficult to get to. In this case, you might want to consider getting a roof lantern with self-cleaning glass.
The glass comes with a coating that breaks down organic matter when activated by UV rays. This helps to keep your roof lantern low maintenance and is a safer option than trying to clean the windows at height.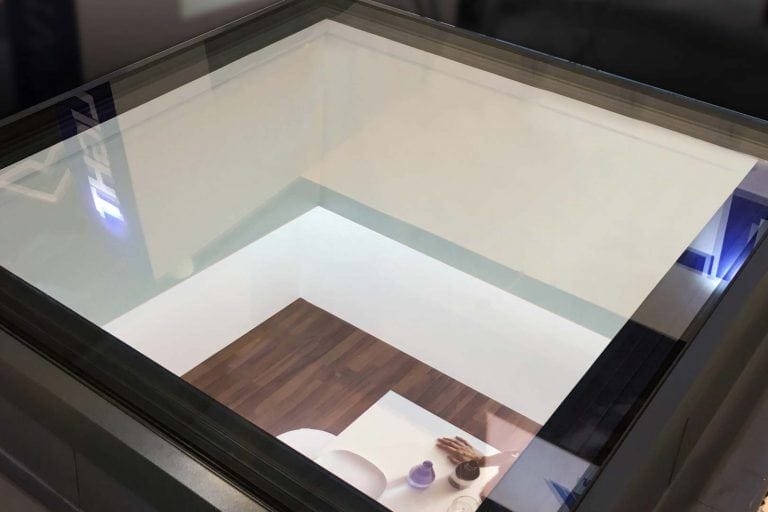 Roof lanterns and the Building Regulations
Roof lanterns must comply with the relevant building regulations. If the roof lantern is being installed into an existing roof, then the installation must be inspected and passed by building control.
If the roof lantern is to be part of a bigger project, such a building an extension or a new building, the building regulations requirements will all be included in the project as one.
Our expert installers will take care of arranging the necessary building regulations have been followed.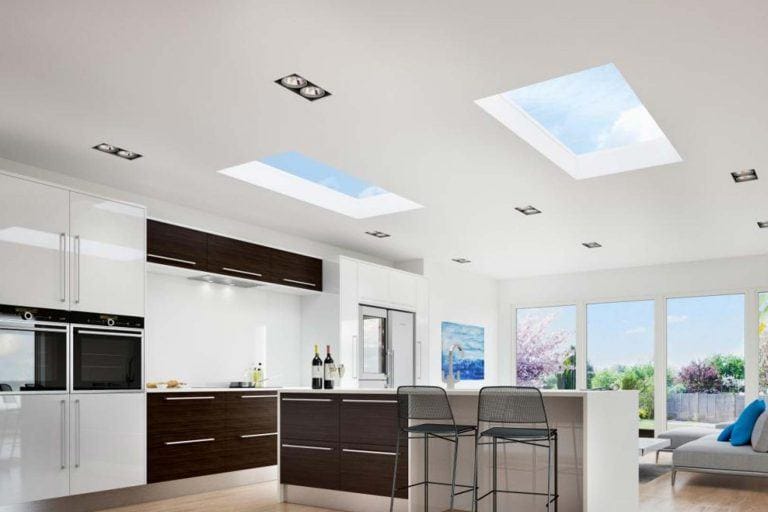 Where should my roof lantern be positioned?
Most roof lanterns will be installed in a kitchen or on an extension, but you may choose another room or area of the home to have a roof lantern installed. One of the key considerations is which area will receive the most light and which part of the room would benefit the most from additional light.
A popular choice in a kitchen is to have a roof lantern installed above a central dining area or food preparation island, for example. If your family likes to sit in a specific area of the kitchen, then that could be a good option for positioning your roof lantern. We can give you advice on where you will benefit from the most amount of light, and where the roof lantern will work best from an aesthetic and structural point of view.
Request a free quotation with absolutely no obligation to buy. Use our convenient contact form or call us directly on 01276 684444.
You may also be interested in