Timber Alternative Windows
Why Timber Alternative Windows
Timber alternative windows offer all the benefits of traditional hardwood timber windows, without any of the drawbacks. Modern building materials like uPVC don't swell, crack or rot, while at the same time offering cost savings and specific performance increases.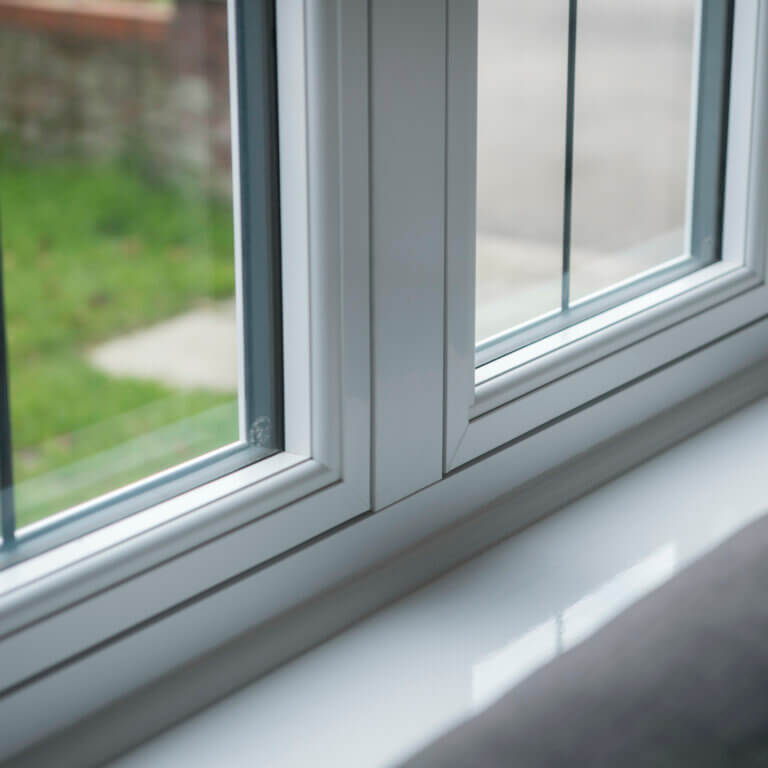 The Flush Sash System
The Flush Sash system is crafted from modern, weatherproof PVCu, which – unlike traditional timber windows – will never need sanding or repainting and will never rot, split or swell. These low-maintenance windows will keep your home looking its best for years to come, with no more work than an occasional wipe with a damp cloth. Flush Sash can be specified in bespoke sizes to suit the windows of your home, whether it's a tall townhouse or a quaint and cosy cottage. Georgian bar detailing can also be fitted within your windows to give the 'lattice' affect often found in historic homes. Heritage houses can often be associated with damp and droughty living conditions due to ill- fitting windows, or ineffective single glazing. Choosing the Flush Sash for your home can solve these problems and more. Energy-efficient, high-spec PVCu frames and double and triple glazing will keep your home significantly warmer and could dramatically lower your heating bills. These features also prevent condensation forming and will significantly reduce unwanted outdoor noise.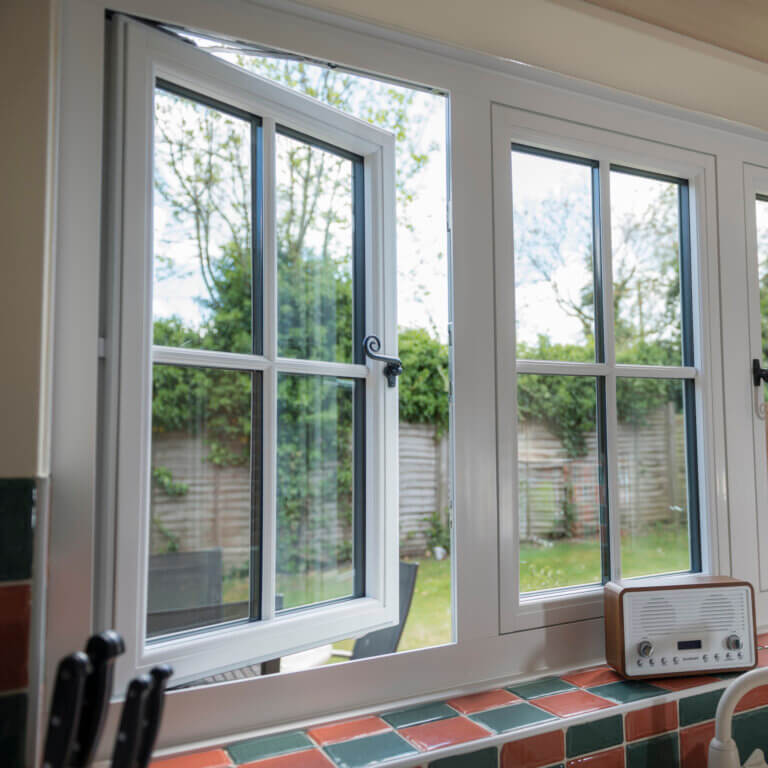 Highest security
Your windows shouldn't just look the part, they should provide the highest standards of security to keep your family, home and belongings safe. With the Flush Sash, you don't have to choose between style and security. Thanks to the system's clever design, it seamlessly combines timeless elegance with a range of robust security features. Every window offers multipoint locking and features industry-leading hardware in the form of stylish key-locking handles. The multi- chamber construction of the window frames ensures impressive structural strength. The Flush Sash system meets or exceeds all British standards and hold relevant accreditations for all aspects of security and weatherproofing. The PVCu Profile used to create these high spec windows has been independently assessed and has BS Kitemark and BBA accreditation, it achieves BS7950 and PAS 023/024 for security and BS6375 wind and water testing (Classification: severe).
You may also be interested in
The benefits of timber alternative windows
Synthetic building materials offer a level of environmental resistance that is unmatched by natural building materials. Polymers such as uPVC don't crack, rot, split or warp in damp and rainy conditions the way that timber might after a period of time. Additionally, synthetic materials are less prone to swelling and shrinking in warm and cool environments, making it less likely that your windows will get stuck or struggle to open.
While timber building materials range greatly in cost depending on the type of wood that is used, uPVC is generally considered to be a much more economical and cost-friendly option. Synthetic polymers are relatively cheap to manufacture and install, and in the long run, offer a more environmentally friendly alternative to timber finishings that need years to grow and incur regular maintenance costs such as sanding and varnishing.
uPVC windows and fittings are manufactured with a galvanised steel core, making them exceptionally secure and difficult to break into. Modern laser-guided cutting also means that you get the tightest possible fit between glass and casement, leading to better sound and thermal insulation. In practical terms, this leads to a warmer home that costs less to heat, while at the same time cutting down on noise from the outside.
Request a free quotation with absolutely no obligation to buy. Use our convenient contact form or call us directly on 01276 684444.
Why Camberley Glass & Windows
Exceptional quality and service matched with affordability