While stable doors are already an attractive and charming alternative to hinged doors, they have their own unique set of benefits. They're amazingly convenient for families with small children or pets that they're trying to keep inside or out, and their 2-part design allows for amazing ventilation and views without the need for a fully open door.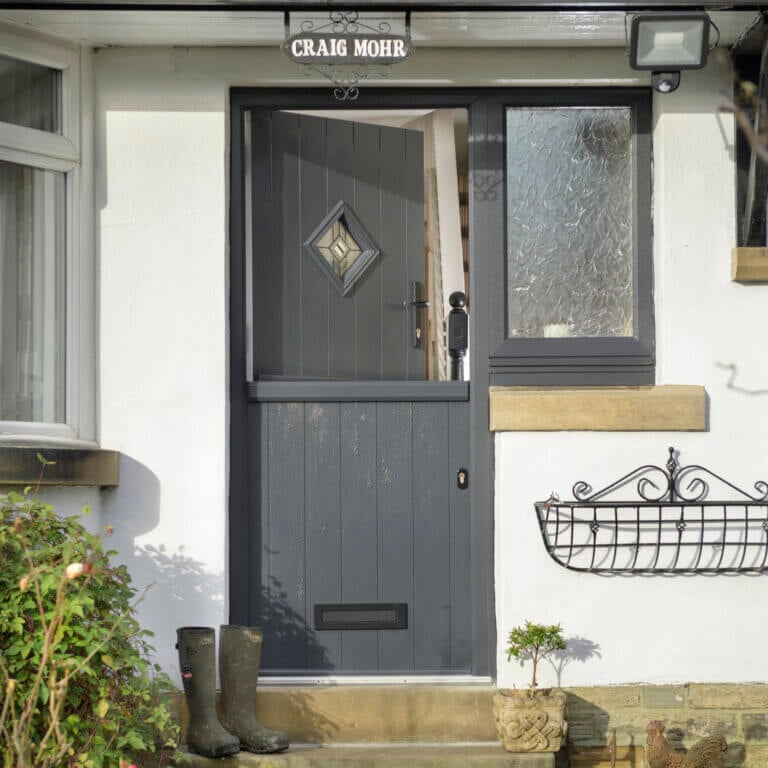 Stable doors are now sometimes a fashion addition to houses, particularly those with country style kitchens. They are also added to properties for safety reasons such as keeping a check on pets or small children-by being able to open just the top half of your door.
If you are looking for an external door that will provide both good ventilation and allow light to flood into your rooms, a stable door is an excellent choice. We have many different colours and styles to suit your family's needs.
The benefits of stable doors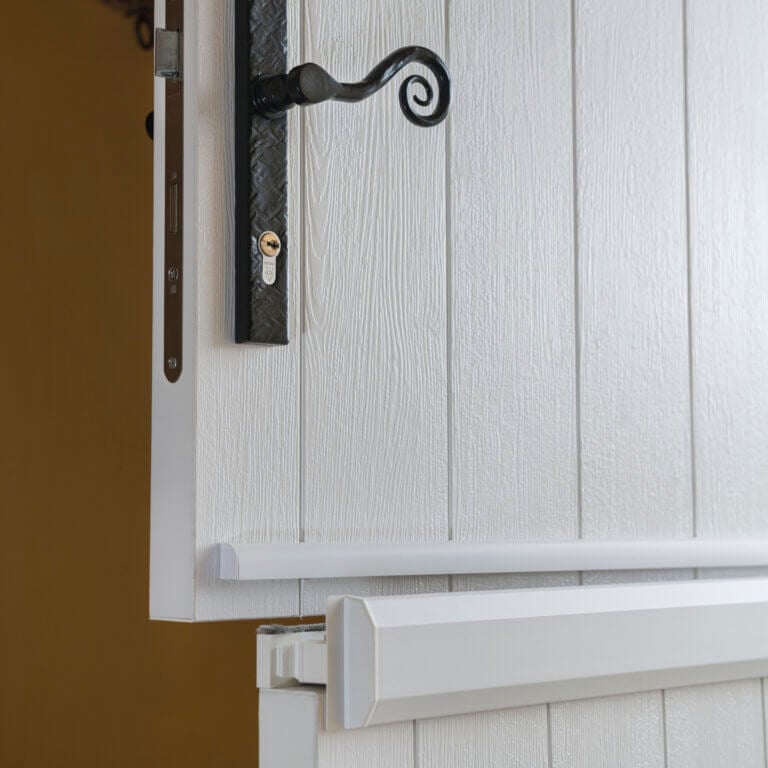 Stable doors' 2-part design allows you to open the top half of the door while keeping the bottom half shut. This practical design allows you to enjoy a fresh breeze and more natural sunlight without having to sacrifice that feeling of safety and security. It creates a barrier between your kitchen and the outside world, while still allowing you to enjoy the benefits of nature. Families with pets and toddlers they'd like to keep safely inside will find this design especially practical.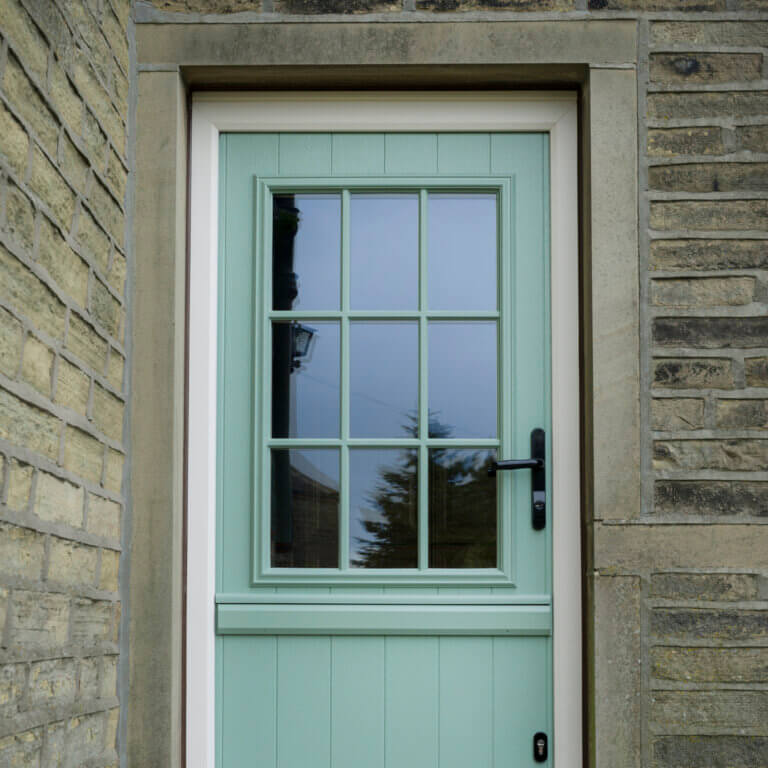 Custom options for unique homes
Camberley Glass & Windows provides so much more than off-the-shelf stable door options. We understand that your home design choices are a reflection of yourself, and as such, provide unparalleled customisation options. Our in-house design team can advise you on the best material choices, colour schemes, finishes and security features for your home. From more traditional English cottage-style stable doors, to bespoke designs featuring artist-created glass inlays, we've got the options you need and the experience to get it right.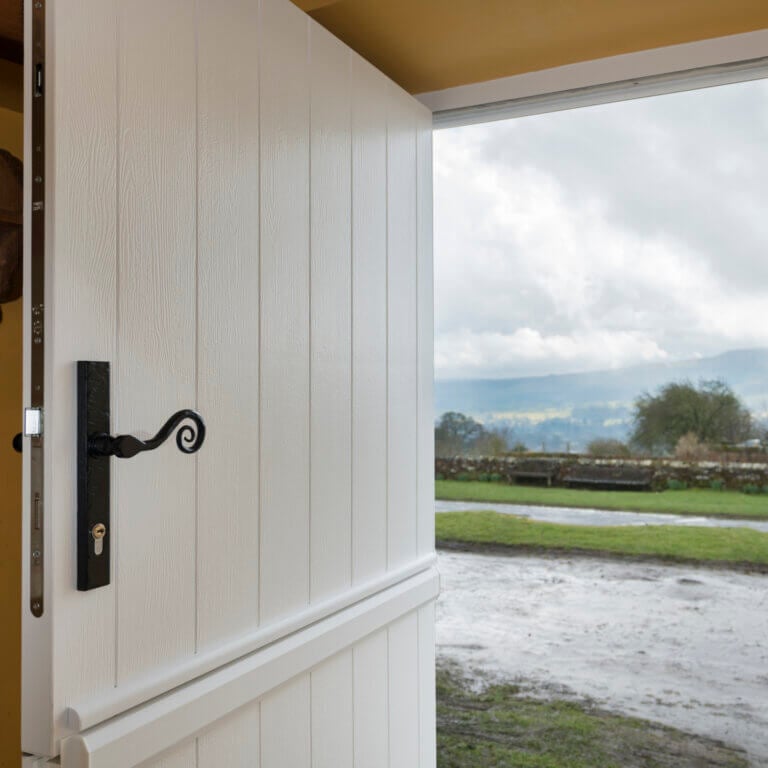 Cost-efficient kitchen upgrade
While many people dream of upgrading or renovating their kitchen, it usually involves spending a significant amount of time and money. Installing a bespoke stable door is an affordable and practical choice that not only allows way more light and fresh air into the kitchen but also creates a feeling of warmth, comfort and familiarity. Although stable doors can work their magic in any type of kitchen, they do absolute wonders for rustic or farmhouse-style kitchens.
Request a free quotation with absolutely no obligation to buy. Use our convenient contact form or call us directly on 01276 684444.
Why Camberley Glass & Windows
Exceptional quality and service matched with affordability