Residence 9 Windows
(R9 Windows)
The Residence 9 range of windows, designed and manufactured in the UK, is a superior range of uPVC windows that outperform most of their competitors on all fronts. Expect stunning, beautiful period-style windows with all of the modern material benefits.
At Camberley Glass and Windows we have added a new innovative range to our products. We now have the Residence 9 window which combines the traditional appearance of 19th-century windows with all the advantages of modern materials.
These windows are available installed by us and handcrafted for your bespoke requirements. Our Residence 9 (R9) windows, made from modern composite materials, have all the authentic appearance of wooden windows and are true to the 19th-century designs from which they originate.
The R9 range offers a wide variety of window options with traditional visual characteristics from the late Georgian/Regency or Victorian period but without the need for constant maintenance. As a uPVC product, they are virtually maintenance free but will be totally in keeping with the traditional style of your property. They also provide equal sightlines giving your home harmony and symmetry.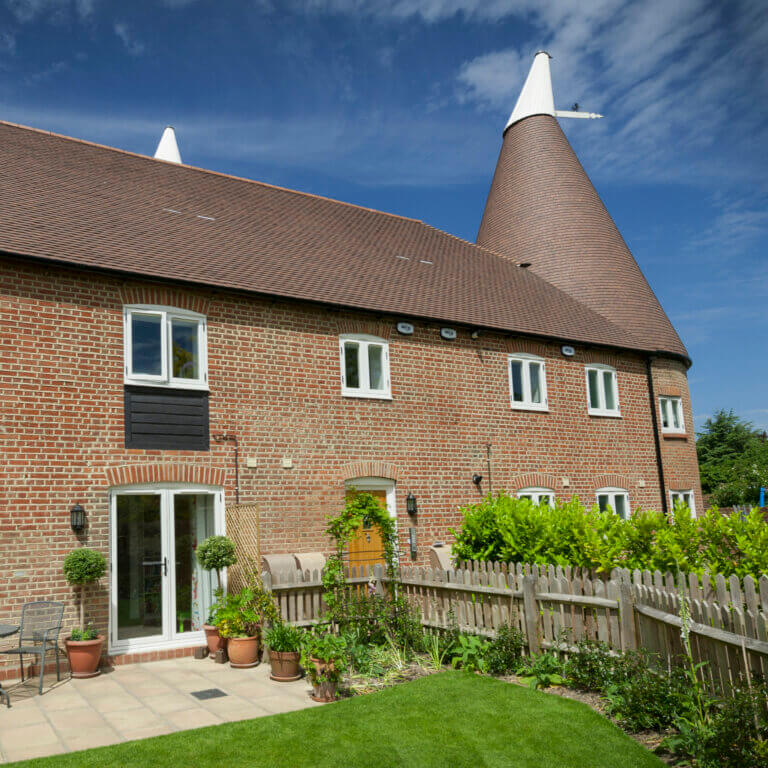 The Residence 9 window which is made and designed in the UK, maintains the fine tradition of British windows in their replication of historical design and detail. They are available in a variety of styles to exactly complement your property whether it be a Georgian townhouse, Victorian villa or country cottage.
They can even enhance your modern property. The Residence 9 flush sash windows are able to replicate the appearance of Late Georgian/Regency period sash windows with their fine glazing bars and smaller panes. With R9 there is also the option of a Georgian bar and mullion stiffener to recreate the authentic Georgian appearance, but they open like casement windows for maximum convenience rather than sliding vertically.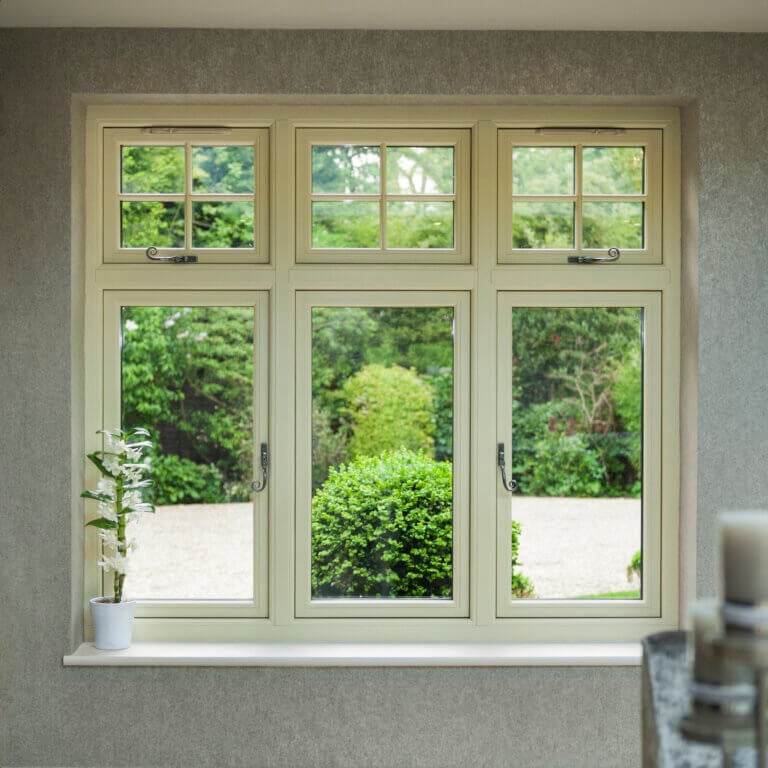 If you need to recreate the Victorian look, R9 can accomplish this too. The Victorian period saw the introduction of larger panes of glass in their sash windows because blown glass was replaced by plate and cylinder glass at that time. Larger panes of glass meant the need for fewer glazing bars, and the R9 range can replicate this exactly. The R9 range also reproduces the hinged casement windows which came into fashion again after the repeal of the window tax in the 1850s.
Residence 9 windows show great attention to the decorative internal detail of period windows with their mechanical joints which imitate timber, and even an optional drip bar which mirrors the timber originals. However, the advantage of modern technology is soon apparent in their easy clean rebates, the wonderful thermal efficiency of the 9 chamber profile windows and the excellent acoustic performance of the double or triple glazed windows.
You may also be interested in
The benefits of Residence 9 Windows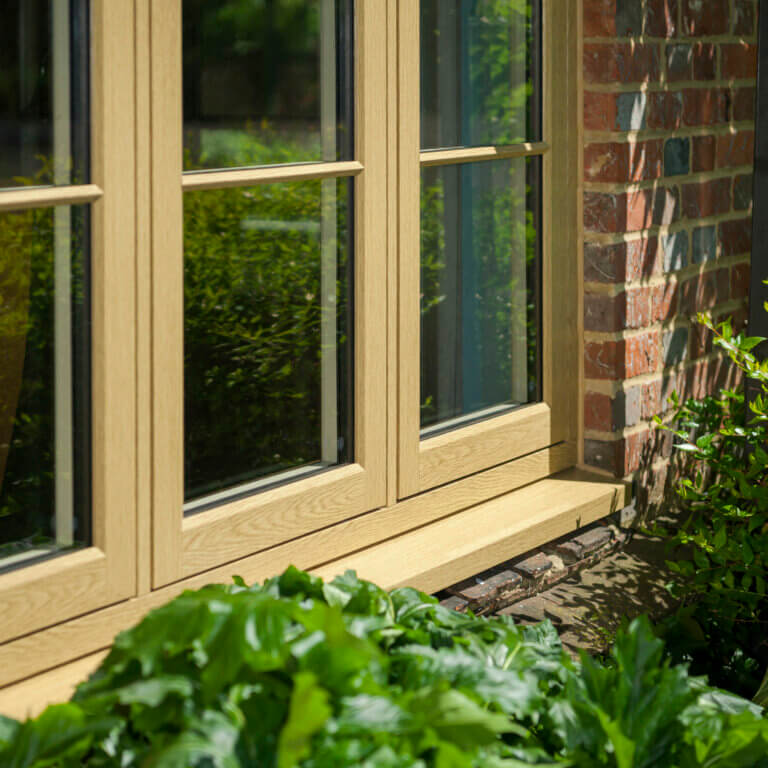 Residence 9 colours and Finishes
The R9 windows will never need to be repainted. You can choose from a range of heritage colours and finishes including soft greys, creams, greens and the flat whites of the Georgian period, to wood effects in rosewood and several types of oak. With Residence 9 windows you can also have your choice of window furniture and bespoke design options.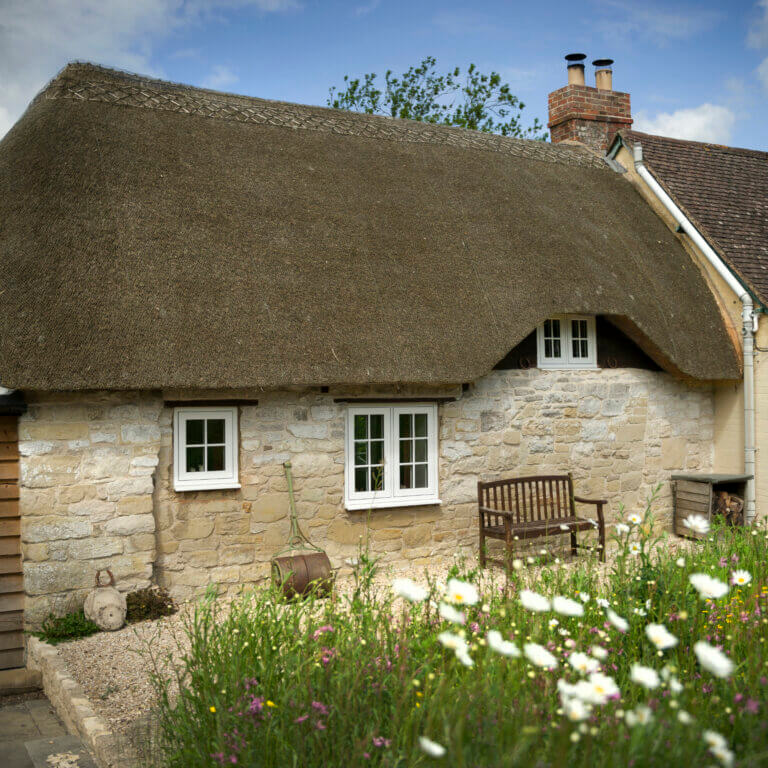 So authentic are the R9 windows that they can be suggested as a solution to article 4 directions restricting permitted development rights in Conservation Areas.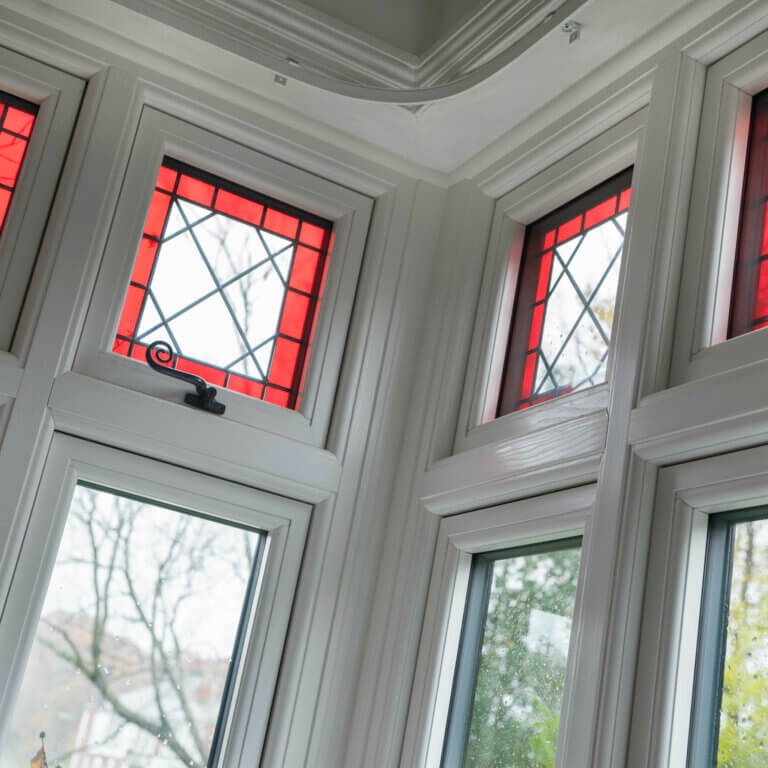 Residence 9 windows provide unparalleled performance
The Residence 9 collection is a luxury product which through its clever design has achieved market-leading U value and noise reduction performance.
Request a free quotation with absolutely no obligation to buy. Use our convenient contact form or call us directly on 01276 684444.
Why Camberley Glass & Windows
Exceptional quality and service matched with affordability