French doors are a great choice for someone who wants the maximum amount of natural light to flood their home. They also offer easy access to outdoor areas like patios and gardens due to their opening from both sides, while the glass panels can be decorative or plain to allow for more light or enhanced aesthetic qualities.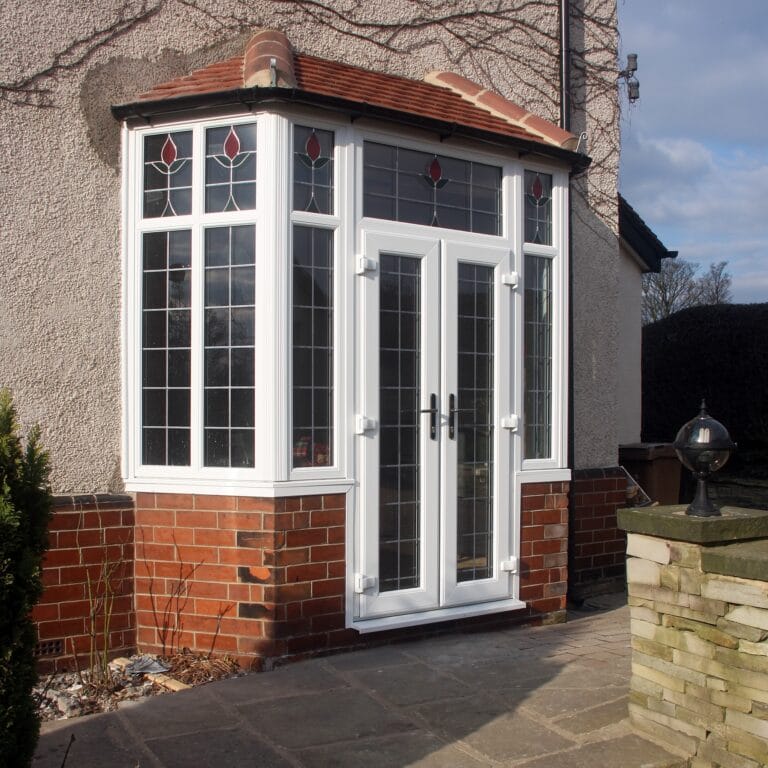 To us at Camberley Glass & Windows, French doors create an image of enjoying the summer sun with friends or family in the garden or on the patio. We imagine people freely walking into the home and being surprised at how light and bright it is. For the winter, we can easily imagine our pets taking a nap in the sun coming in through their large glass panes while enjoying our home's warmth.
Camberley Glass & Windows can help make this a reality in your home with your very own set of French doors. We offer a wide range of French doors in all colours, sizes, finishes and furnishing that you can think of; all expertly fitted with long-lasting guarantees for your peace of mind.
Make your home stand out from the crowd with a secure and beautiful set of French doors from Camberley Glass.
The benefits of french doors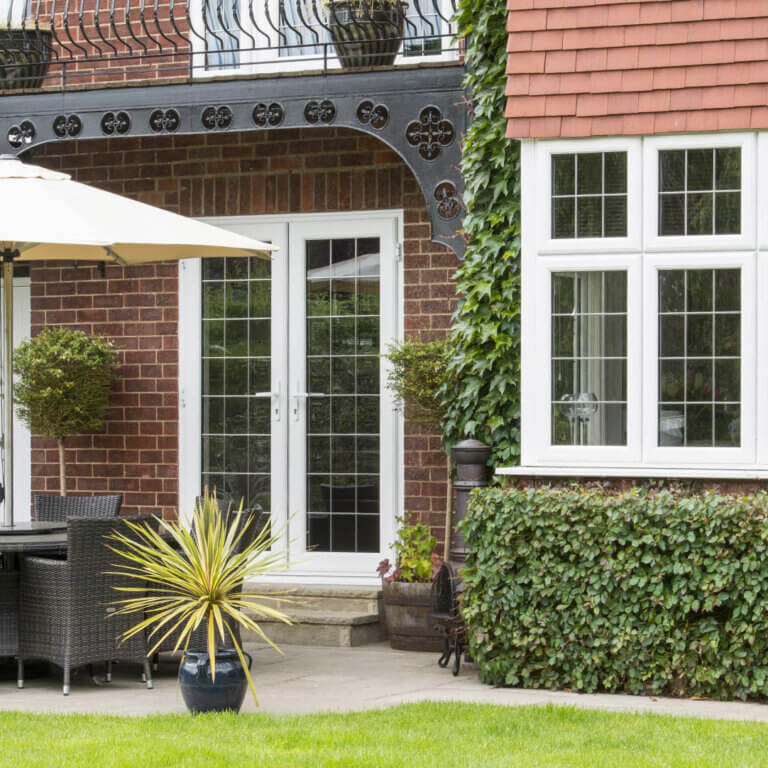 A defining feature, and reason enough to choose French doors, is that they usually have large glass panels. These glass panels could be fine works of art by themselves, or could be left clear to allow tonnes of natural light into the room. Natural light not only brightens up a space, but also makes it seem bigger and significantly more inviting and comfortable. Modern glazing technologies also mean that these glass panels don't end up dispersing heat out of the room in the winter, keeping you warm and snug.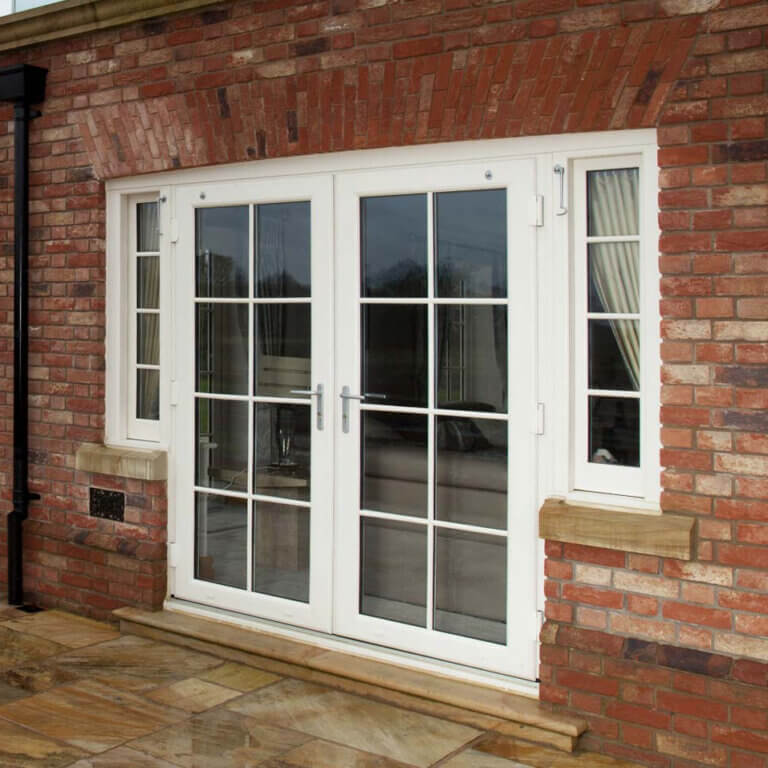 French doors are a type of double door that, when both are open, provide a much bigger aperture to outside than conventional swing doors. This allows you to more naturally transition between the inside and your outdoor areas like patios or gardens. This is especially great in the summer when you are hosting guests, allowing them to freely move about. A bigger opening also has its advantages when moving big and bulky items such as sofas or beds into or out of the home.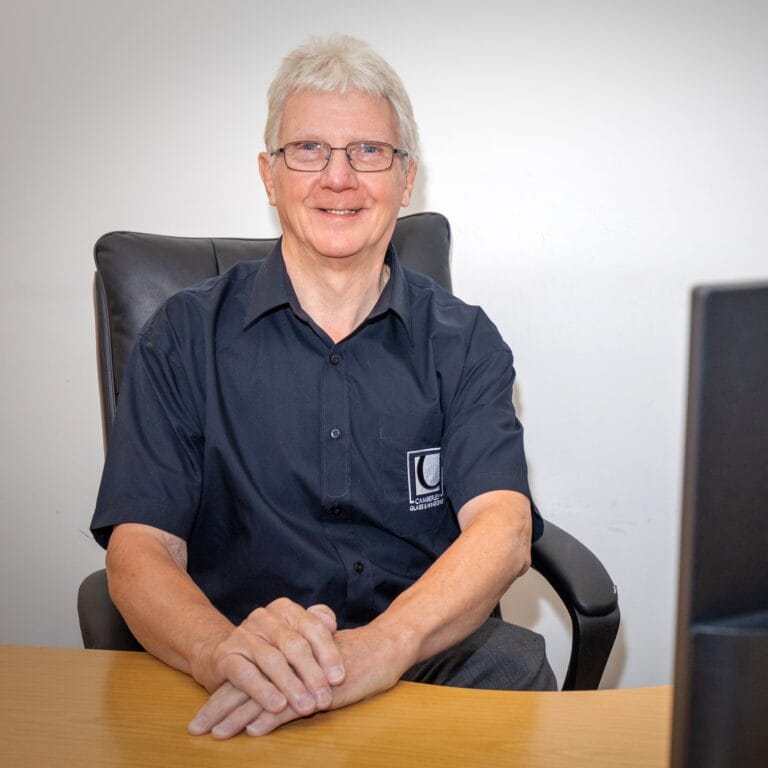 Camberley Glass & Windows has been helping our customers fit the right doors for their home for many decades. We have long-standing relationships with the UK's finest manufacturers and suppliers, meaning we can get you the best quality products, in the style that you want, at a price point you can afford. Our experience installing doors (and other home features) means you'll end up with a door that fits snugly, doesn't squeak, rattle or shake, and will keep you safe and warm for years to come.
Request a free quotation with absolutely no obligation to buy. Use our convenient contact form or call us directly on 01276 684444.
Why Camberley Glass & Windows
Exceptional quality and service matched with affordability