Why AluK Aluminium Windows?
AluK has been at the forefront of the British Aluminium home furnishings industry for over 25 years. They continue to raise the bar in their industry with their innovative designs that push the boundaries of the material. They were the first company to bring A-rated aluminium double-glazed window systems to the market, and meet or exceed all quality and safety benchmarks thrown their way.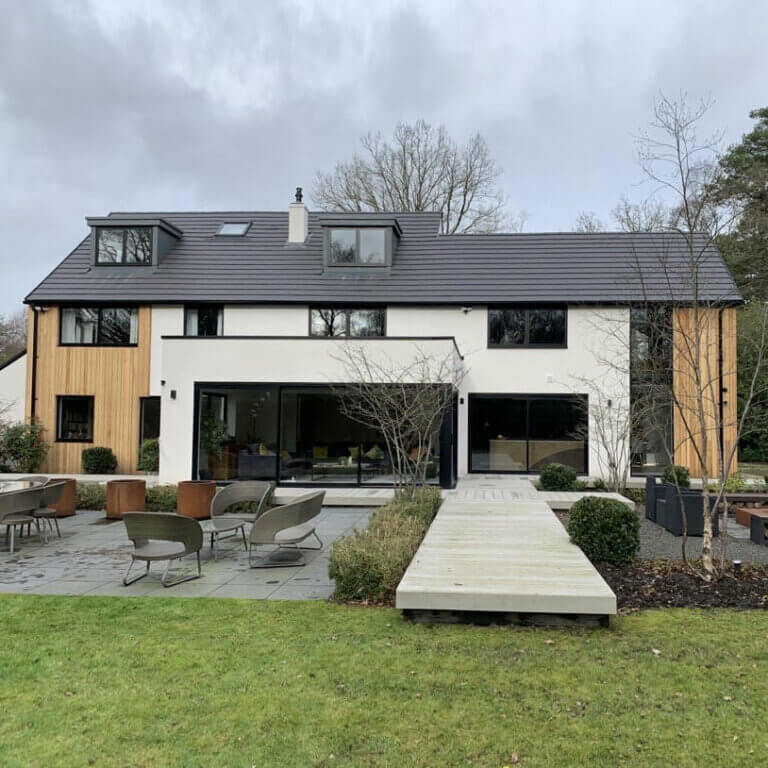 Selecting the right windows for your new home, renovation project or place of business can be a bit overwhelming with the wide range of materials and styles available. Windows are a prominent part of any home or building, and the wrong decision can be costly and time-consuming to fix. Companies like AluK make the decision a lot easier with guaranteed peace of mind.
For more than 25 years, AluK have been setting themselves apart in the Aluminium home furnishings industry. They take pride in knowing everything there is to know about aluminum as a building material and use this knowledge to produce arguably the highest quality aluminum windows (and doors) available on the UK market today. With a wide range of design options to choose from, an even wider range of colour combinations, glazing and opening options, they truly make choosing the right window an easy decision.
Camberley Glass & Windows has an established and trusted relationship with AluK as one of their accredited professional fitment partners. With over 60 years of experience helping people finish up the home of their dreams, you can be confident that your AluK windows will be fitted to the highest standards. We provide extended warranties on both the products and the installation, ensuring that your AluK windows are the last you'll ever have to install.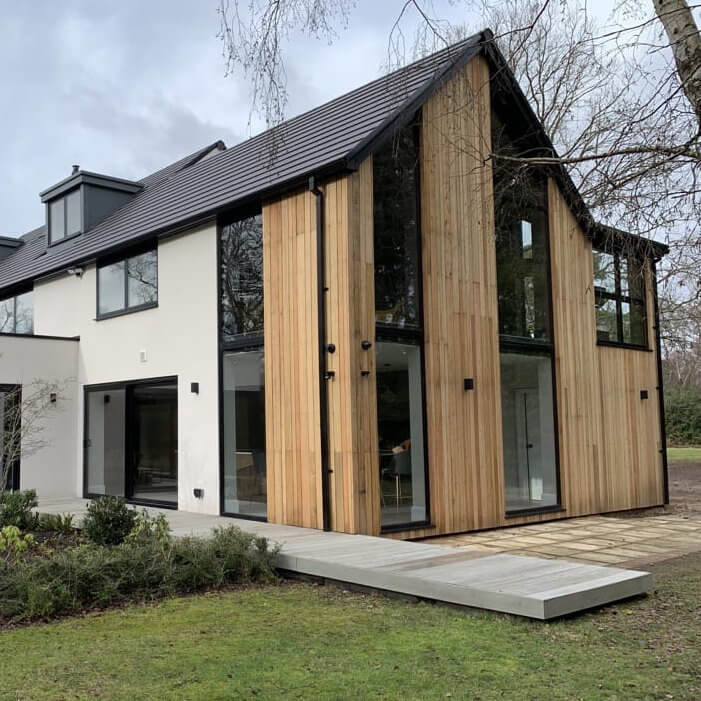 Precision-engineered to meet the absolute highest British standards for quality and manufacturing, AluK windows tick all the boxes. This makes the 58BW range of aluminium windows one of the most requested products at Camberly Glass & Windows.
When it comes to performance, AluK have got you covered. The 58BW range is tested to PAS 24 standards, is 3rd-party Q-Mark certified, meet the standards for Secured by Design —meaning the meet police-set standards for security— and offers a thermal efficiency U-Value of 1.5 W/m2K for their double glazed option, going down to a very impressive 1.3 W/m2K if you choose the triple glazed option. In short, these windows will keep you as safe and warm as windows possibly can.
In addition to these already-impressive performance metrics, this popular range also offers exceptional air tightness, water resistance, and accoustic performance, making them suitable for installation in areas with the most extreme of weather conditions.
The AluK 58BW range of windows will very likely be the last set of windows you'll have to buy for your property. Being a remarkably versatile building material, aluminium doesn't warp, rust, rot or corrode the way that PVCu, wood or steel might. Additionally, this range is anodised to the highest standards to ensure they keep their out-of-the-box look for years to come.
Feel free to contact your home furnishings experts at Camberley Glass to request a performance spec sheet or to have any of your performance related questions answered by those in the know.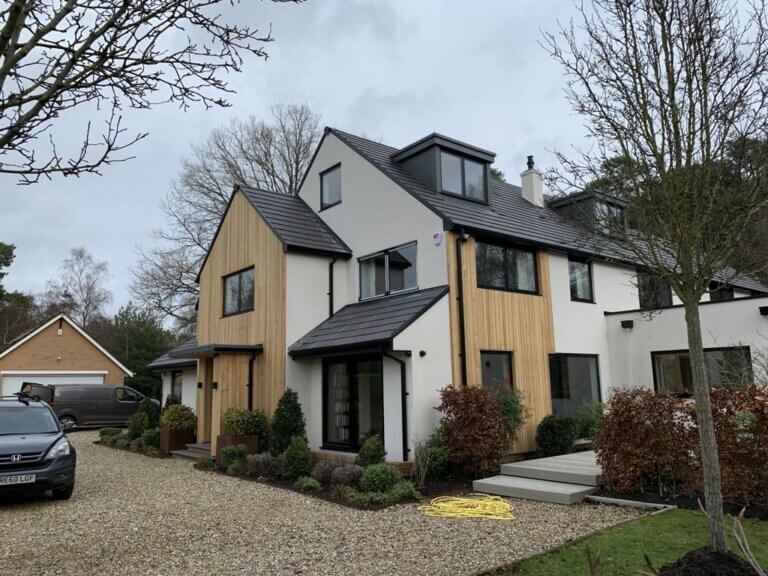 With AluK, you don't have to sacrifice style for performance. Their 58BW range has all the styling and aesthetics you could possibly want to complement your new home, business or renovation project vision.
You're completely spoiled for choice when it comes to color and surface finishing options. They offer 4 different finishing ranges, each with their own selection of popular and avant-garde colours. All 4 ranges are long-wearing and scratch resistant, meaning your smooth, textured, metallic or anodised-look windows will stand the test of time.
In terms of window style, they don't skimp on choice either. Whether you're purchasing for an architect-designed family home, trying to preserve the authentic look of a heritage home, or even building a high-rise apartment block, the 58BW range has what you're looking for. It's available as a flush system for maximum weather resistance, casement systems that offer clean lines and advanced functionality, heritage-style for that classic steel look with the benefits of aluminium, tilt-before-turn for exceptional child safety and seamless operation, or top-swing reversible for high-rise buildings.
Other customisation options include chamfered, ovolo, square or putty-line sightlnes and top-, side-, or bottom-hung opening options.
The benefits of AluK Aluminium Windows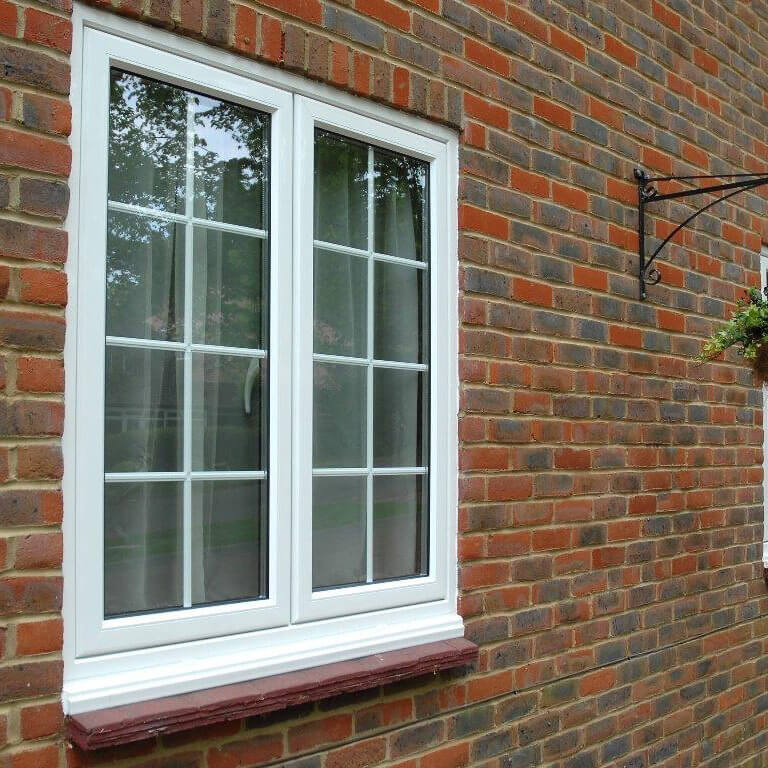 With over 25 years of experience producing the finest aluminium products, AluK has cemented their place in the industry. In addition to the thousands of homes, apartment buildings, high-rises and commercial properties they have supplied their products to, they're the go-to for historical building renovation projects. This includes timber replacement for a 19th century brick and flint cottages in rural Hampshire and a grade II listed 19th-century mill renovation. With their wide range of options, they managed to keep the original look and feel of the buildings intact, while massively improving weather resistance and insulation.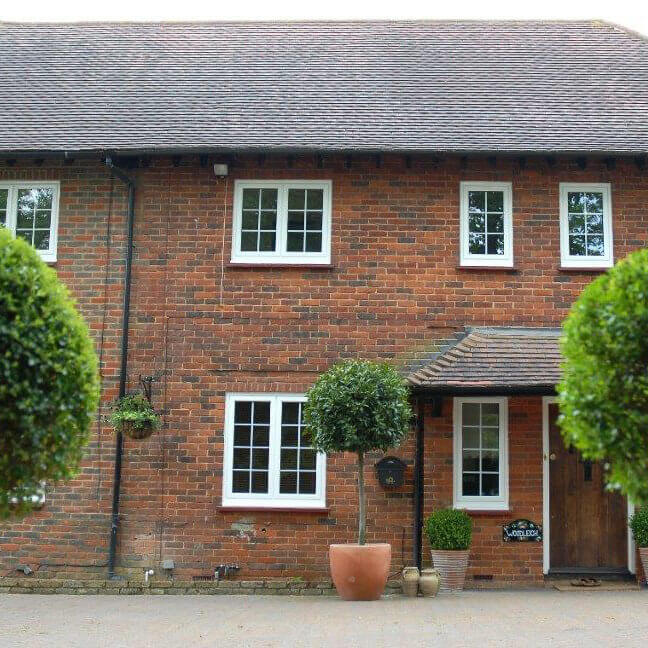 Make this the last time you have to research and purchase windows for your home with AluK. Their experience with aluminium and top-notch, modern design and anodising processes, combined with Camberley Glass and Windows' expert fitting, mean that your 58BW range of windows can be expected to last for decades on end. Expect windows that won't start squeaking, shuddering, or losing their thermal or weather-resistance performance anytime in the next few decades.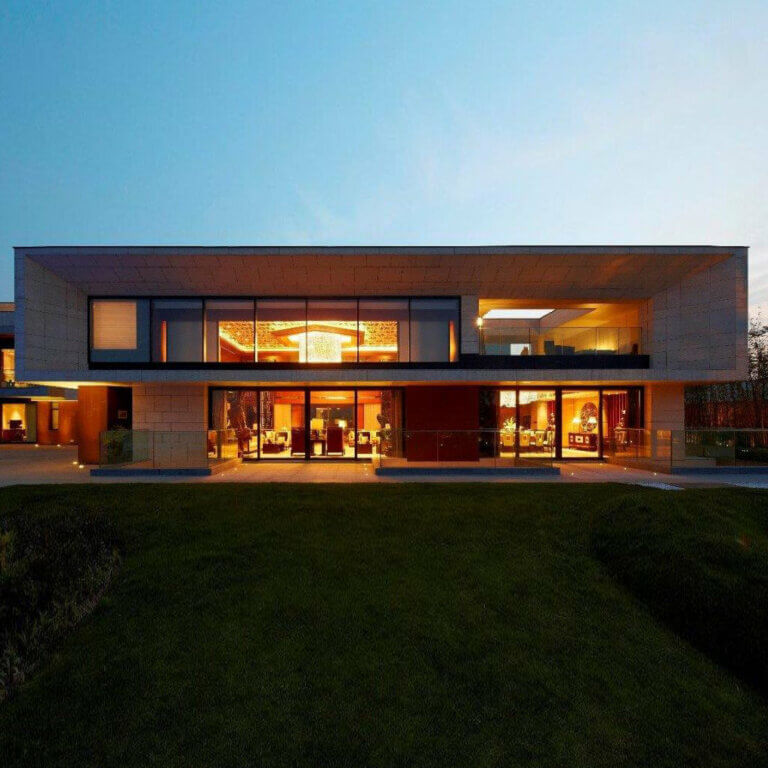 The AluK 58BW range is available in a number of configurations, each as unique as your fingerprints. With the widest range of colours, finishes, styles, lighting, sightlines and opening options, you can be sure that you'll find the right configuration to perfectly match your vision. For those who don't have the eye for choosing the right configuration, Camberley Glass' in-house team of advisors and designers stands ready to help you make the right call.
Request a free quotation with absolutely no obligation to buy. Use our convenient contact form or call us directly on 01276 684444.
Why Camberley Glass & Windows
Exceptional quality and service matched with affordability