Flush casement windows
Camberley, Surrey
Why Flush Casement Windows
Flush casement windows are a popular choice for most new and renovated homes in the UK. They're usually one of the more affordable options, while at the same time managing to perform well in terms of weather resistance, thermal properties and security. Opening outward instead of inward means they have great ventilation properties as well.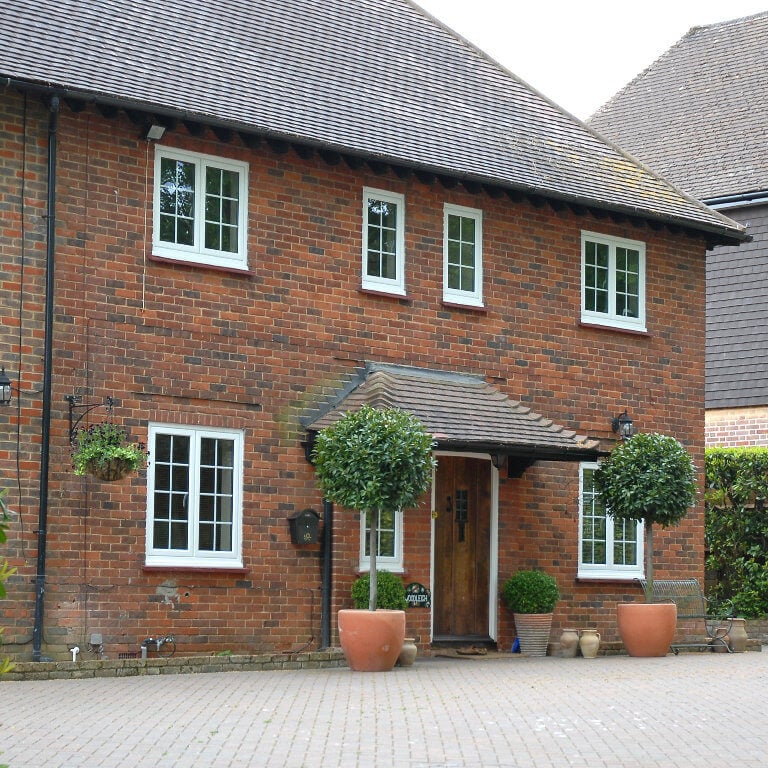 What are flush casement windows?
A casement window is one which is attached to the frame of the window by hinges and opens by swinging outwards. The hinges are usually on the side of the window but can be on the top when it is called an awning window, or on the bottom when it is called a hopper window. Unlike a sash window that slides up and down, a casement window sits permanently in place. Flush casement windows are those that fit flush into the window frame so that the frame and casement window itself all lie flat in one plane.
Casement windows are first seen in England in the 18th century, replacing earlier mullioned windows. Early casement windows had a number of panes of glass because of the difficulty in producing one large sheet of glass which could fill the whole window frame. Flush casement windows date to the 19th century and can be seen in Georgian, Victorian and Edwardian houses.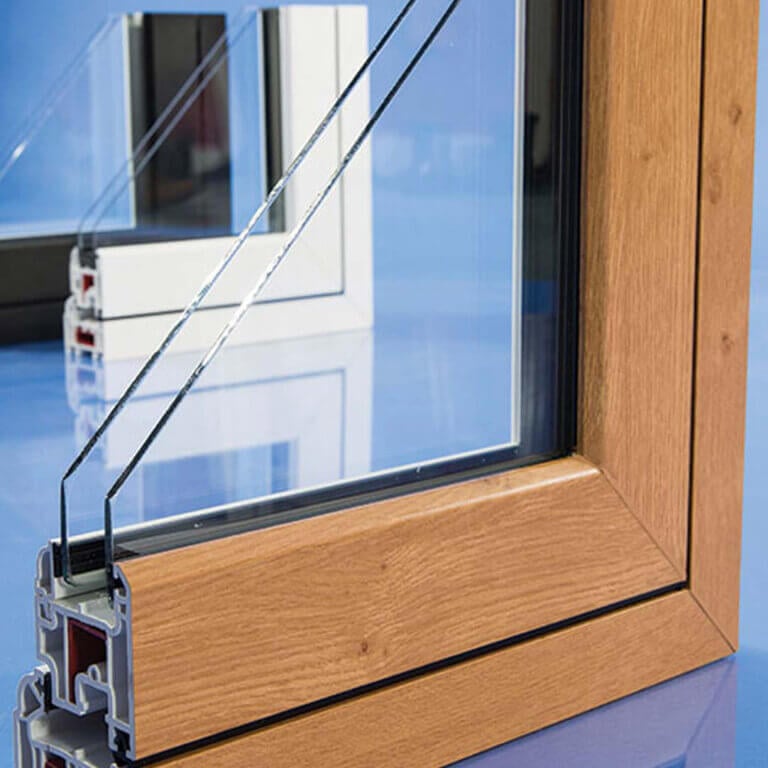 Recognising the parts of a window
If you are shopping for windows it is quite useful to know the different parts so that you are not baffled by window speak.
Around the outside of the whole window unit is the frame. The top of the frame is called the head, and the bottom is called the sill. At the sides of the frame are the jambs. Within the frame of a casement window there are traditionally two strong bars which were originally made of stone or wood. The vertical bar up the centre of the frame is the mullion, and the horizontal bar, which is usually towards the top quarter of the frame, is the transom. The transom is not always present in modern casement windows. Both of these elements used to help support and strengthen the frame. The sashes fit into the frame between mullions and the transom if it is present, and each sash comprises the glazing fixed in place by rails at the top and bottom and stiles at the sides.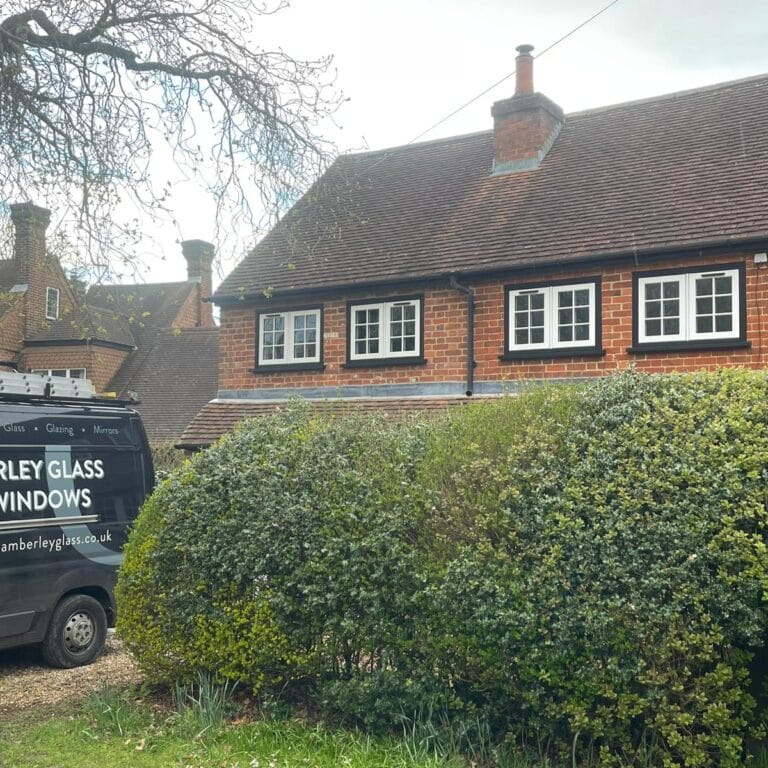 Modern flush sash windows
A modern flush sash window is one in which the whole of the window including the mullion and sash lie flush with the frame so that when the sashes are closed the whole window presents a completely flush appearance. This is in contrast to the usual modern windows where the sashes overlap the frame.
You may decide that you want flush sash windows simply because they will look particularly attractive on your house. They sit well in modern houses and can also give a minimalist feel if that is the style you are looking for.
However, the principal concept of producing the modern flush window is that it is in keeping with the appearance of traditional windows. This can be particularly advantageous if you have an older property such as a cottage or farmhouse or even a new build which is replicating this style of architecture. Another advantage is that they can help a building fit in with other, older, houses in areas where there are regulations about the changes permitted to windows.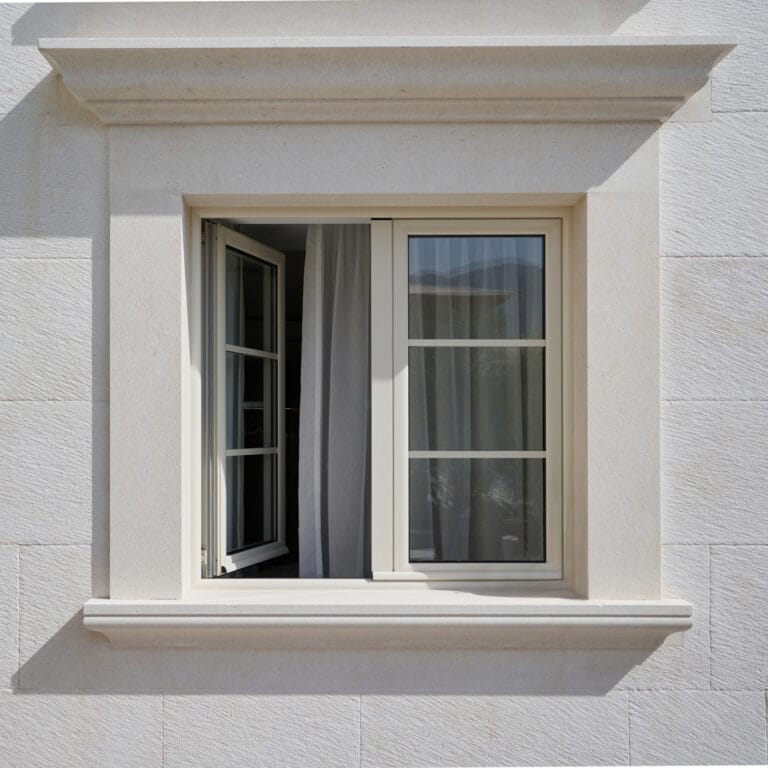 Conservation Areas
If you live in a conservation area you will know that there are restrictions on the changes you can make to your house and that you have to contact your local planning authority in advance of any changes. In conservation areas the visual appearance of buildings is very important and every effort is made to preserve the original windows because they are an integral part of a building's history. If you are in this situation and your windows have to be replaced for any reason, not just any window will do. Replacement of timber or aluminium windows with uPVC may be possible, and in these cases the uPVC windows invariably have to replicate the originals as near as possible.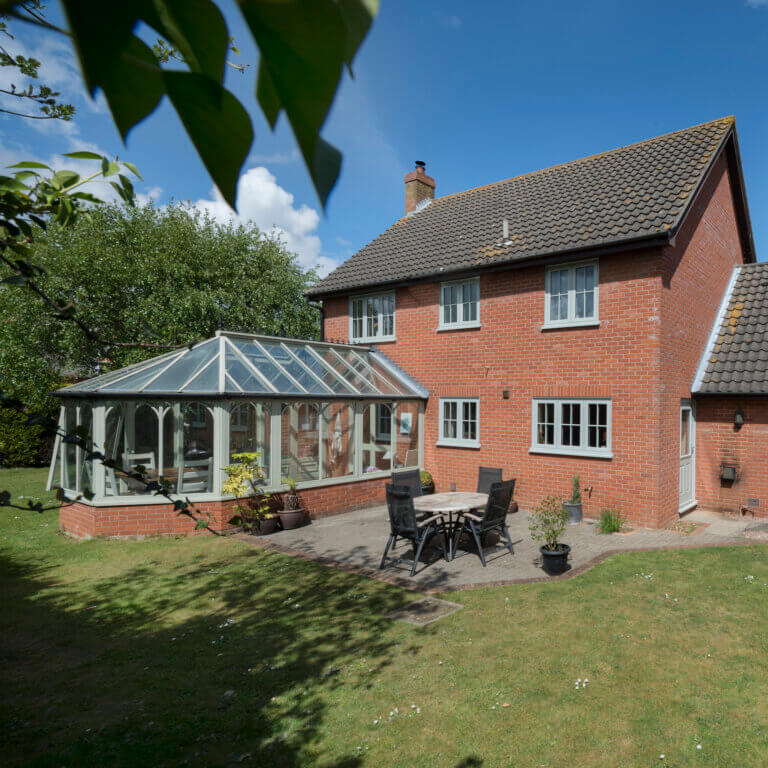 The Residence range of windows
Camberley Glass and Windows now offer the Residence 9 and Residence 7 range of flush sash windows. The Residence 9 collection is specifically designed for compatibility with conservation area guidelines for windows. They replicate 19th-century timber designs in a variety of colours and finishes, but with all the modern advantages of outstanding performance in thermal and acoustic efficiency. They also have the latest security measures and are virtually maintenance free. The Residence 7 range is available in a variety of styles to suit any window shape and size. Designed to complement any style of home, their performance matches that of the Residence 9 range.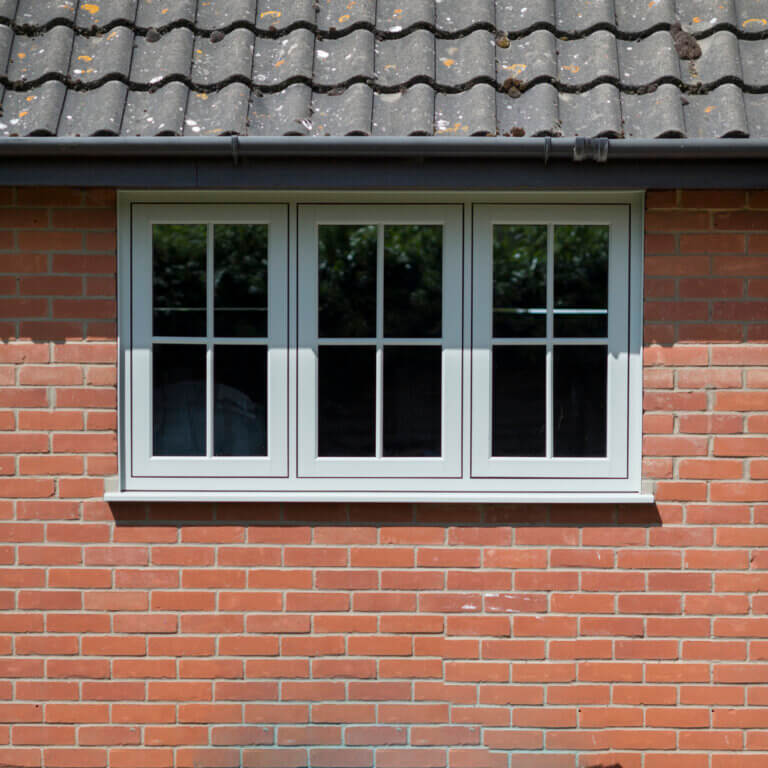 The Deceuninck 70mm Flush Casement Windows
We also now stock the Deceuninck Flush Window System. This system also has a heritage appearance but with a modern style. These windows are available in a range of traditional or contemporary colours to suit any home, with options including traditional wood grain or solid frame finish. This range of windows is designed to work in traditional settings but benefits from modern energy efficiency and security. These flush casement windows feature Q-Lon weather seal as standard, have A and A+ energy rating options, are Part Q compliant and offer welded or mechanical joints.
If you are interested in finding out more about the Residence or Deceuninck range of windows, please contact us on 01276 684444.
You may also be interested in
Camberley Glass flush casement windows
The benefits of our flush casement windows
Flush casement windows are generally considered to be one of the more affordable types of windows that one can install. Its simple design and manufacturing process means that we can keep costs lower and pass the savings on to you. Affordable doesn't mean poor quality though. Our entire range of flush casement windows offers industry-grade performance levels in security, robustness and thermal insulation.
Flush casement windows offer a simplicity of design that makes using and maintaining them much easier than for example sash or jalousie windows. Their simple lever latches mean that even people with mobility challenges can easily operate and lock them, and they can even be fitted with automatic openers. Swinging outwards also makes them easier to clean and maintain, especially when installed on the ground floor of a building.
Flush casement windows are available in a near-endless configuration of styles, colours, materials and finishes. This means that you can select the best possible window for your needs, whether you're building a modern designer apartment, or trying to restore a heritage home in a conservation area. Don't compromise on choice! Our extended range of flush casement windows from leading manufacturers has what you need for your next renovation or building project.
Request a free quotation with absolutely no obligation to buy. Use our convenient contact form or call us directly on 01276 684444.
Why Camberley Glass & Windows
Exceptional quality and service matched with affordability