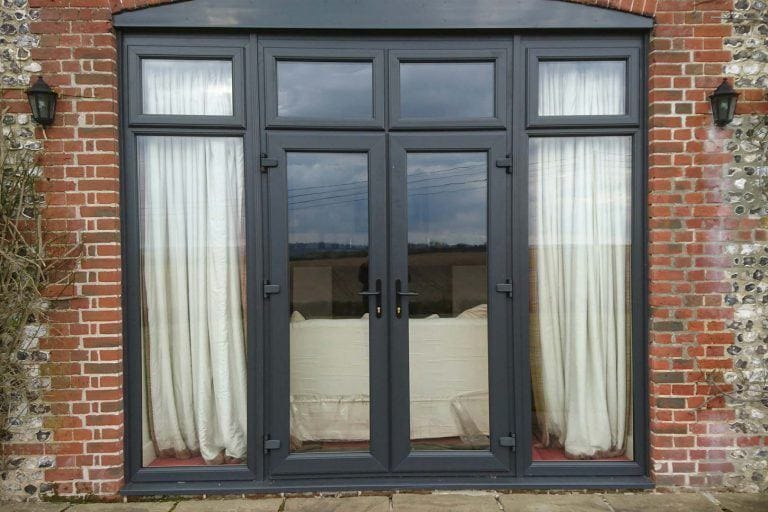 For patio doors in Surrey, visit our showroom or get in touch.
Situated approximately 25 miles outside London in the south-east of England, Surrey is known for its greenery, nature and beautiful scenery, and as a result is regarded as the most wooded county in the UK. It's a perfect place to have a home with patio doors to showcase these amazing views.
When it comes to replacing a door onto your garden, most designers would opt for a set of patio doors. Doors at the rear of your property demand a high level of security, and here patio doors score well over conventional doors. Whilst conventional doors have one locking point, patio doors have several. They are also more energy efficient and act as a large window to allow more light into your Surrey home giving panoramic views of the garden through unencumbered glazing.
Find out more about Patio Doors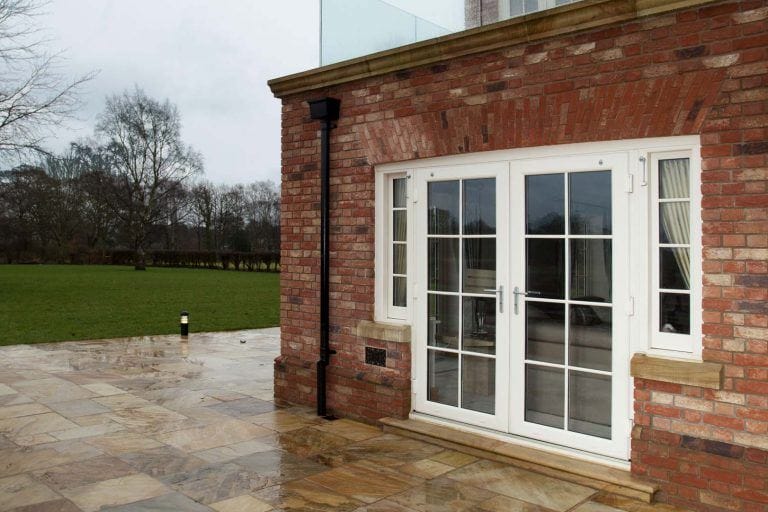 Camberley Glass and Windows patio doors are manufactured from strong lightweight aluminium or PVCu in a variety of options, frame depths, furniture and finishes. Our doors are designed to the highest standards for reliability, security and performance. We can provide patio doors to meet whatever requirements you desire as regards style or size. All our doors come with a fully insured guarantee.
Camberley Glass and Windows is a local company in Surrey which prides itself on professional service, customer care and attention to detail. This is why much of our work comes from personal recommendation. We were established as a family run group of companies in 1965 and have been working in Surrey as one company for almost 50 years.
We are an approved trader on the Buckinghamshire and Surrey Trading Standards Approved traders list and all our staff are fully qualified and FENSA registered. You can also read our customers' comments on the testimonials page of our website and see our high ratings on Checkatrade.
If you would like to see our range of patio doors come to our showroom at Camberley, Surrey, where you can talk to our knowledgeable advisers about your requirements. They are always willing to give friendly advice about patio doors in Surrey, without any pressure selling, and answer any questions you may have.
Request a free quotation with absolutely no obligation to buy. Use our convenient contact form or call us directly on 01276 684444.
You may also be interested in