SKY LIGHTS AND ROOF LANTERNS IN WINDSOR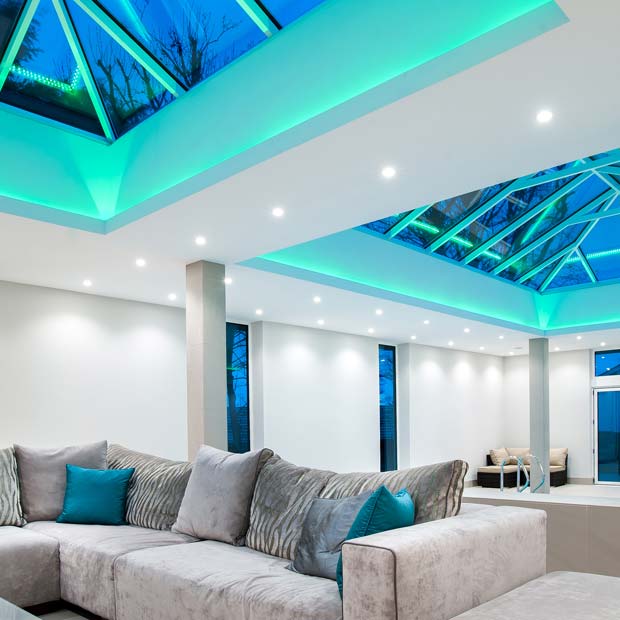 Adding a sky light or roof lantern to property is a great feature that is a quick and affordable home improvement that transforms and modernises the room. Roof lanterns are becoming very popular in Windsor and surrounding areas, as more people are discovering the benefits, such as additional natural light that helps to boost wellbeing and increases vitamin D.
Roof lanterns also improve the aesthetics of a room and add some height, which combined with the extra natural light, makes the room feel much bigger. If you would like to find out how a sky lantern could transform your home, we are the top roof lantern installers in Windsor.
We have nearly 50 years of experience fitting stunning roof lanterns and sky lights into all types of properties across Windsor and surrounding areas. Everyone on our team is fully qualified and FENSA registered, with expertise in fitting all styles of roof lanterns into roofs of all materials and designs.
Find out more about SKY LIGHTS AND ROOF LANTERNS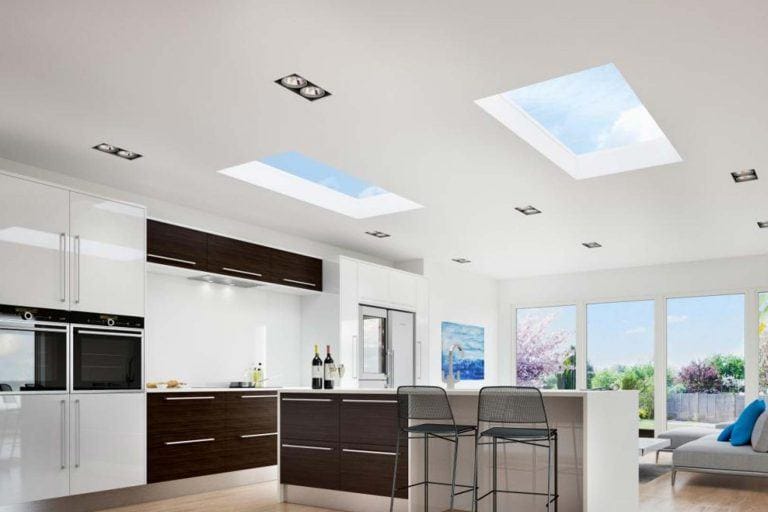 Can a roof lantern be installed on any type of roof?
Roof lanterns are not suitable for installing on pitched roofs, but they can be installed onto most flat roofs and some low-pitched roofs. If you are not sure whether your roof is suitable for having a roof lantern installed, we would be happy to come and advise you whether it is possible, or if a sky light is the best way to increase the amount of natural light in the room.
Roof lanterns can be installed in most types of roof materials, provided the structure is suitable to make the necessary adjustments.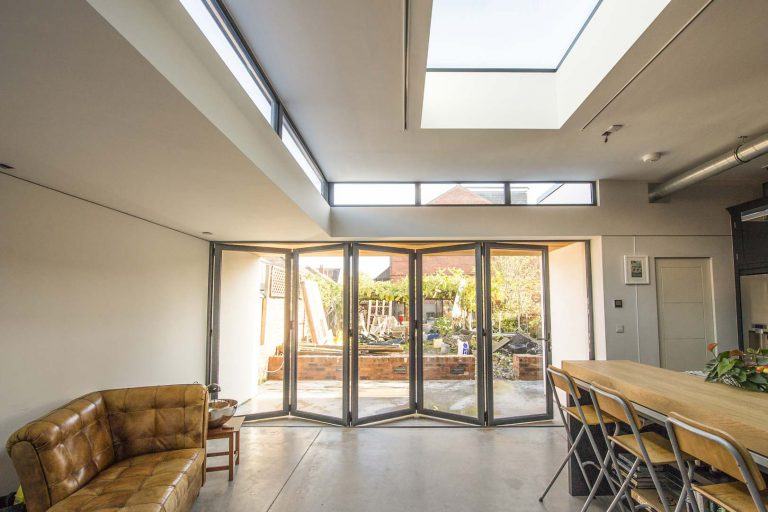 How are roof lanterns installed?
Roof lanterns are installed by creating the required opening in the roof, cutting through any rafters or joists, if necessary, to install the lantern into. The measurements for each roof lantern design will be provided in the manufacturer instructions, along with guidance on how to insulate the sides and install the upstands.
A professional roof lantern installer will ensure that the roof is adequately supported, complying with the relevant building regulations. The roof covering material should be installed over the upstand before the actual window. This order allows the final waterproofing to take place when the window flashings are fitted onto the upstands.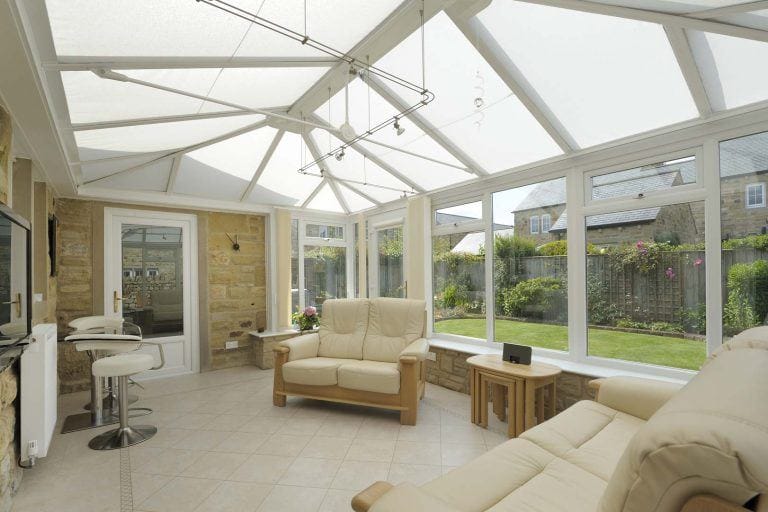 Are roof lanterns hard to clean?
People often worry that roof lanterns will be difficult to clean but this is usually not the case. As most roof lanterns will be installed on flat roofs at ground floor level, they can be accessed by using a ladder to clean the glass.
If the roof lantern is in a location that is more difficult to access or you do not want the maintenance of regularly cleaning the lantern, another option is to buy a roof lantern that comes with self-cleaning glass. Although this will usually cost around 20% more than standard glass, the special coating on the glass breaks down organic matter when activated by UV rays, which helps to keep the windows clean.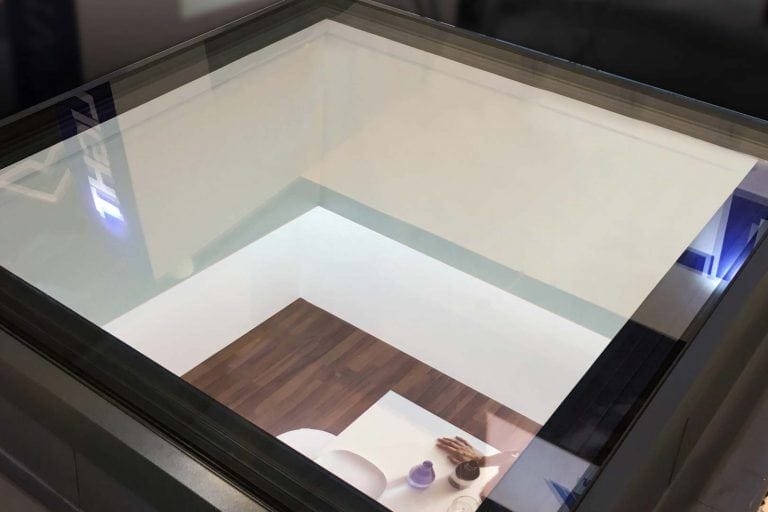 Roof lanterns and the Building Regulations
If a roof lantern is part of bigger building plans, such as an extension or a new building, it will be included in the building regulations requirements of the project. However, if you are installing a roof lantern into an existing roof, the lantern installation must be inspected and passed by building control.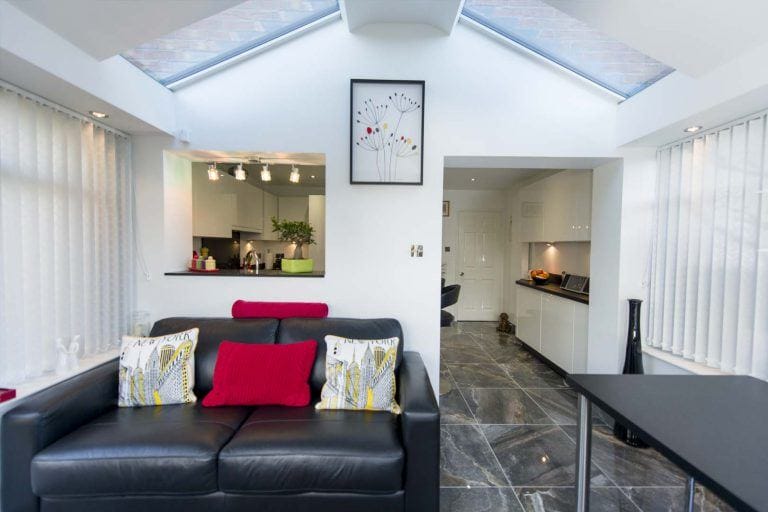 Where should my roof lantern be positioned?
There are lots of options for where you position the roof lantern, and you should consider where you will benefit the most from having additional light. For example, above a dining table could be a great place. We can help you to find the perfect position for your roof lantern, so contact us for a no obligation quote.
Request a free quotation with absolutely no obligation to buy. Use our convenient contact form or call us directly on 01276 684444.
You may also be interested in