SKY LIGHTS AND ROOF LANTERNS IN BRACKNELL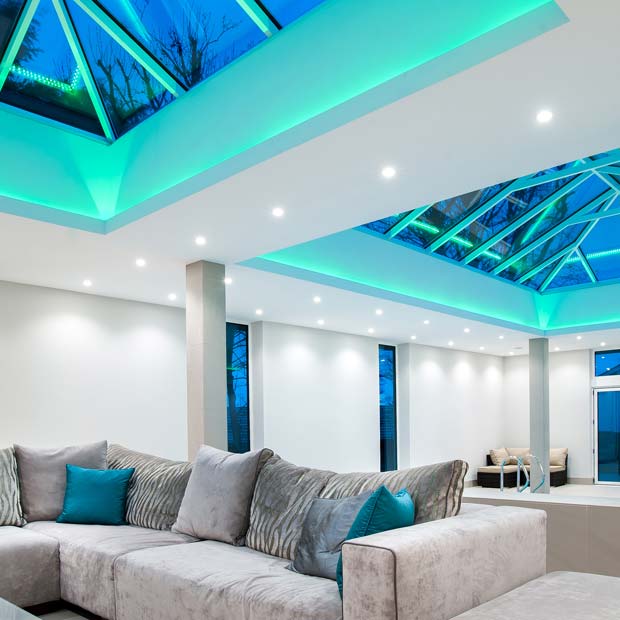 Having a roof lantern installed is becoming a very popular home improvement choice, bringing more natural light into your home and benefitting from a stunning architectural feature to improve the aesthetics of the room.
If you are looking for good quality roof lantern installation in Bracknell, our expert installers are the most experienced in the business. We can design the perfect roof lantern to brighten up your home and make it feel more spacious through the added light. The extra daylight also helps to boost wellbeing and increases vitamin D.
We have been installing roof lanterns and sky lights across Bracknell and surrounding areas for years, building up a trustworthy and reliable reputation along the way.
Find out more about SKY LIGHTS AND ROOF LANTERNS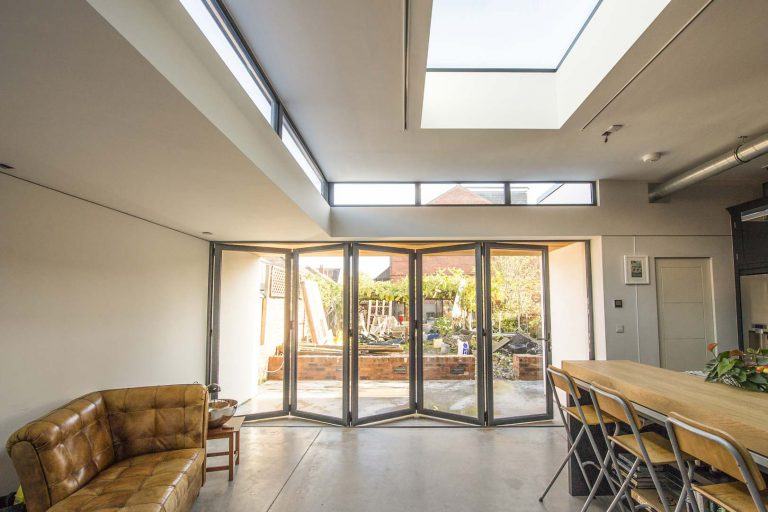 Can a roof lantern be installed on any type of roof?
Roof lanterns are most commonly installed on flat roofs on extensions or other areas of the property that have flat roofs. A popular choice is to have a roof lantern installed in the kitchen or onto a conservatory. It is possible to install roof lanterns onto low-pitched roofs but not onto pitched roofs. If you want to bring more natural light into the room underneath a pitched roof, a sky light is your best option.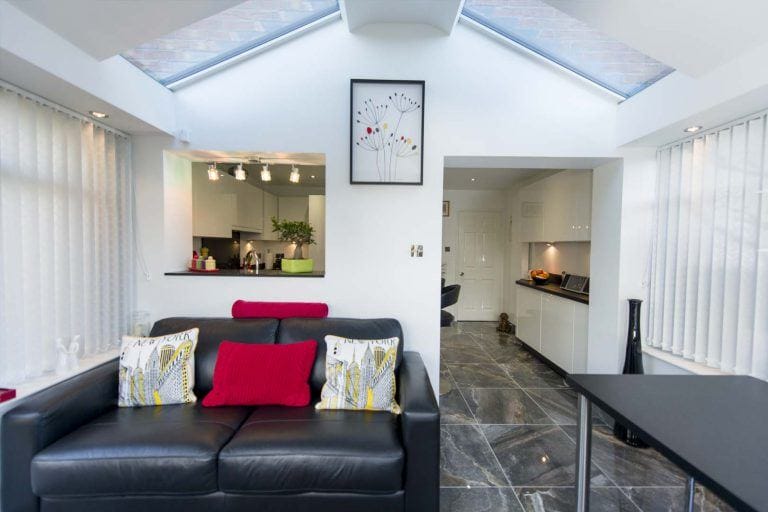 How are roof lanterns installed?
Roof lanterns can be installed fairly quickly when you have professional installers on the job. The first step of installation is for a new opening in the roof to be created, with dimensions specified by the roof lantern manufacturer. If any upstands are required, this should also be specified in the manufacturer's instructions.
Firstly, the roof covering material should be installed over the upstand and then the roof window. This is so that the waterproofing is completed when the window flashings are fitted onto the upstands. Insulation should be placed along the sides of the roof opening to prevent condensation and cold bridging.
The length of time for installing a roof lantern will depend on the size, configuration and material, as well as the number of installers and their skill level. Smaller roof lanterns can be installed in a matter of hours, while larger designs will require longer.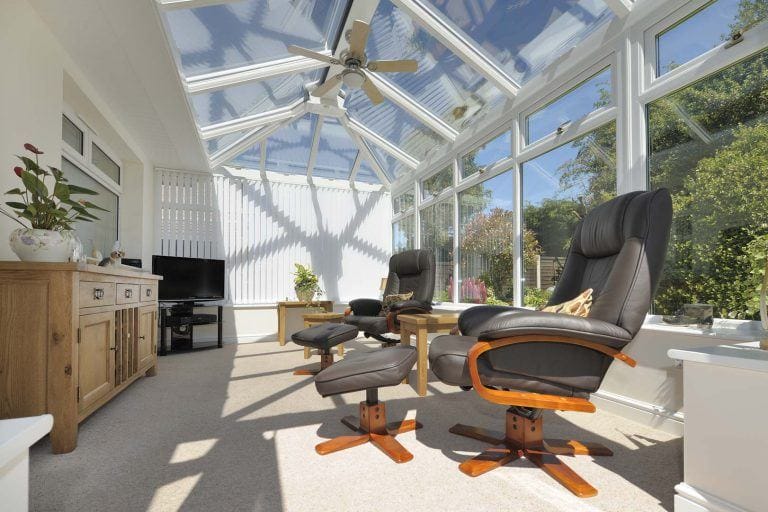 Are roof lanterns hard to clean?
Roof lanterns are available with self-cleaning glass, which is often the best choice for lanterns being installed in locations that are difficult to access. Self-cleaning glass has a coating that breaks down organic matter when UV rays come into contact with it. Self-cleaning glass is more expensive but usually only about 20% more expensive than standard glass.
However, most flat roofs are quite easy to access from a ladder and therefore are easy to get to in order to clean. Window cleaning extension brushes can help to access and clean the roof lantern if it is not easily accessible by ladder.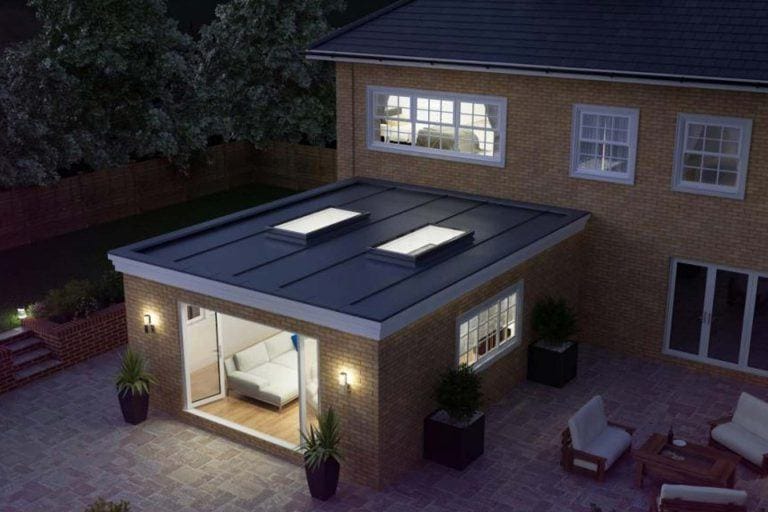 Roof lanterns and the Building Regulations
If you are having your roof lantern installed as part of an extension or a new building, the necessary building regulations would apply to the overall project, including the roof lantern.
However, if you are installing a roof lantern onto an existing roof, it must be inspected by building control to ensure that it is structurally sound, particularly as the roof joists may have had to be moved.
Our experienced installers understand all of the build regulations requirements and will make the process easy and straightforward.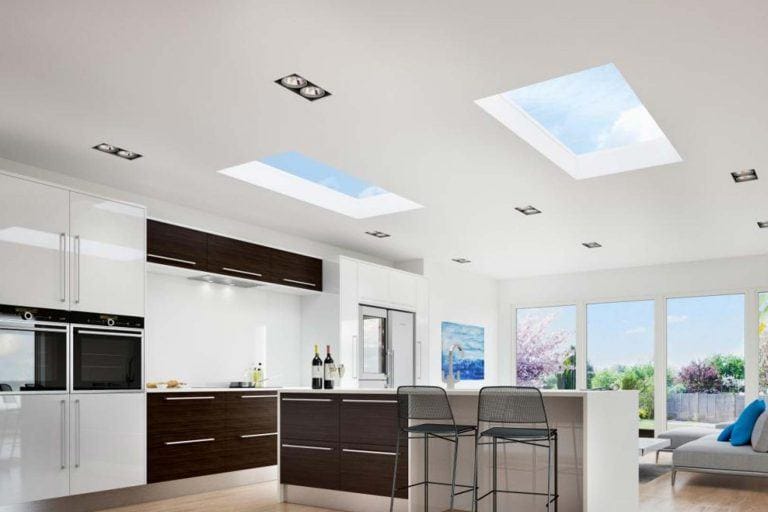 Where should my roof lantern be positioned?
The best place to position a roof lantern is where you will receive optimal light and to an area where you can make the most of the additional natural light. In the kitchen, a good place to position a roof lantern would be above the dining area/breakfast bar or an island where food is prepared.
Request a free quotation with absolutely no obligation to buy. Use our convenient contact form or call us directly on 01276 684444.
You may also be interested in