SKY LIGHTS AND ROOF LANTERNS IN FARNHAM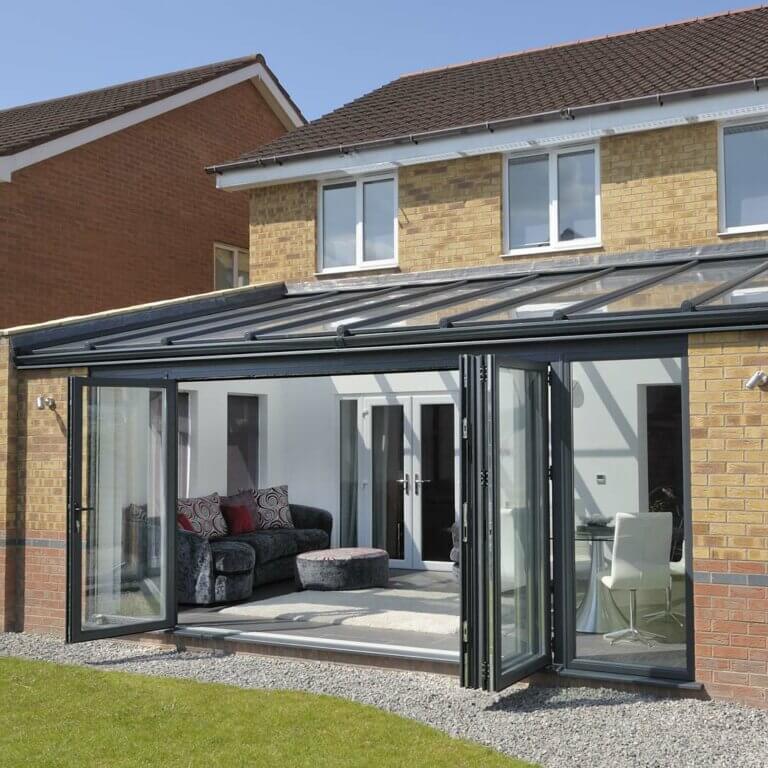 Roof lanterns and sky lights are brilliant additions to a property, providing extra natural daylight which can reduce energy bills and boost wellbeing and health through the additional vitamin D. A roof lantern or sky light can also create the illusion that the room is more spacious.
If you are interested in having a roof lantern or sky light installed in the Farnham area, we would be happy to provide you with a no obligation quote. Our fully qualified and FENSA registered staff have many years of experience in installing roof lanterns and skylights to the highest standard.
We have been installing roof lanterns and sky lights in Farnham and surrounding areas for nearly 50 years, supplying the latest lantern designs and the most suitable materials for each specific job.
Find out more about SKY LIGHTS AND ROOF LANTERNS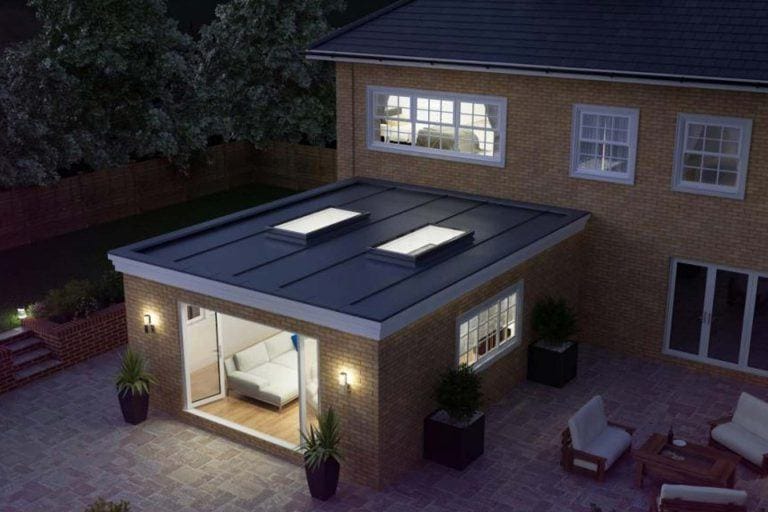 Can a roof lantern be installed on any type of roof?
Roof lanterns are typically installed on flat roofs, on rooms such as a kitchen extension or on top of a conservatory. Due to the structural requirements of a roof lantern, it is not suitable to be installed on a pitched roof, although a low-pitched roof can be suitable for installing roof lanterns.
For pitched roofs, having a sky light installed will enable you to enjoy more natural light in the room. If you are not sure what the best option is, we can recommend the most suitable one for your roof type.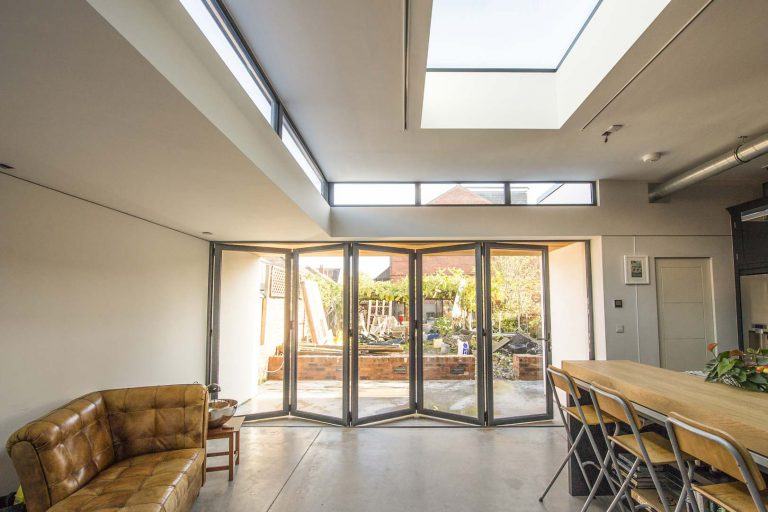 How are roof lanterns installed?
When done by skilled professionals, roof lantern installations can be completed quickly and easily. The first stage of the job is to create an opening in the existing roof, usually cutting through rafters or joists, working to the dimensions instructed by the roof lantern manufacturers. Many roof lantern designs will require upstands, which again will be detailed in the manufacturer instructions.
The roof covering material should be installed over the upstand before being installed over the window, as this ensures that the waterproofing is completed when the window flashings are fitted onto the upstands. The installation must be inspected by a building inspector.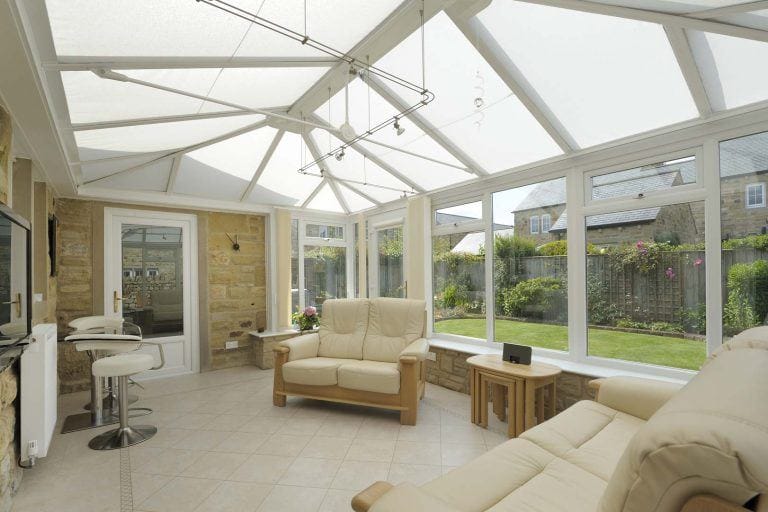 Are roof lanterns hard to clean?
Generally, roof lanterns are not very difficult to clean because they are usually accessible by a ladder. For roof lanterns that are not easy to access, another option is to have self-cleaning glass, which include a special coating that is activated by UV rays. The sunlight activates the coating which breaks down organic matter.
Self-cleaning glass will cost around 20% more than roof lanterns with standard glass but will help to ensure your glass stays clean and to prevent any difficulties trying to access the glass to clean it.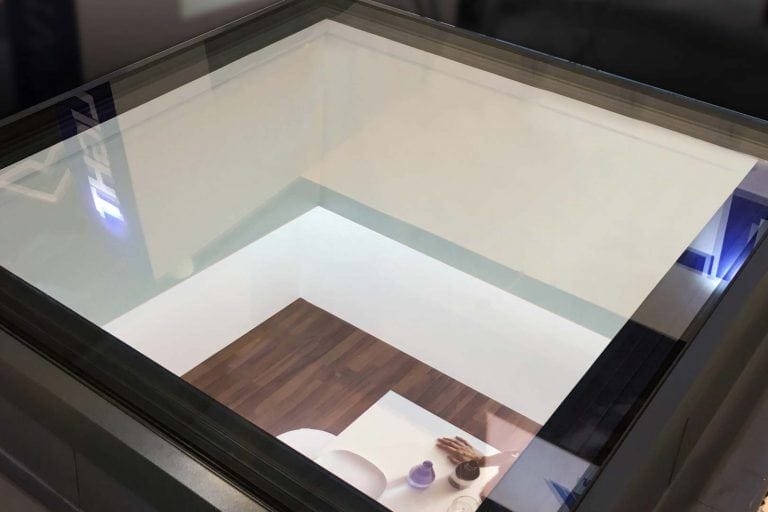 Roof lanterns and the Building Regulations
If the roof lantern is part of an extension or new building project, then the lantern will be included in the project's building regulations. If the roof lantern is being installed on an existing roof, then the work will need to be inspected and passed by building control.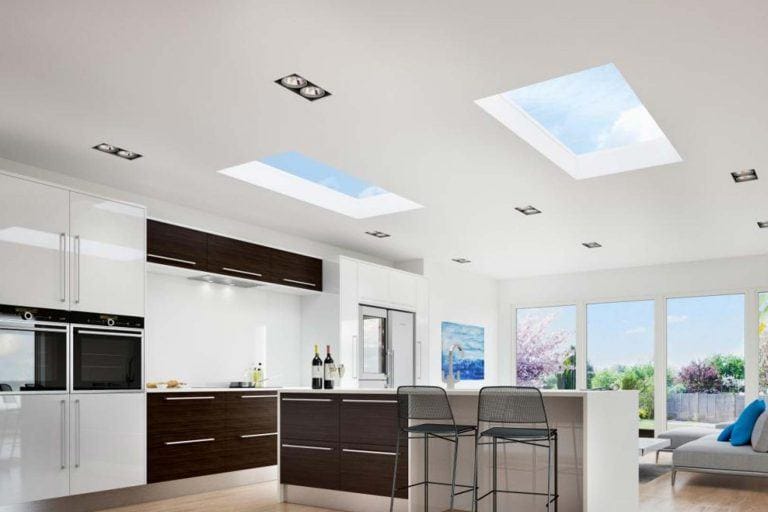 Where should my roof lantern be positioned?
The most common place for a roof lantern to be positioned is usually in the kitchen but there are lots of different options. Any roof area that offers a good amount of light is suitable to have a roof lantern or sky light installed.
If you are installing a roof lantern in your kitchen, you should consider where you will benefit from the light most, such as above a dining area or food preparation surface. Roof lanterns are generally installed in a central position for symmetry in the room, but you can have it installed anywhere that the structure allows.
Request a free quotation with absolutely no obligation to buy. Use our convenient contact form or call us directly on 01276 684444.
You may also be interested in