REPLACEMENT WINDOWS IN FARNBOROUGH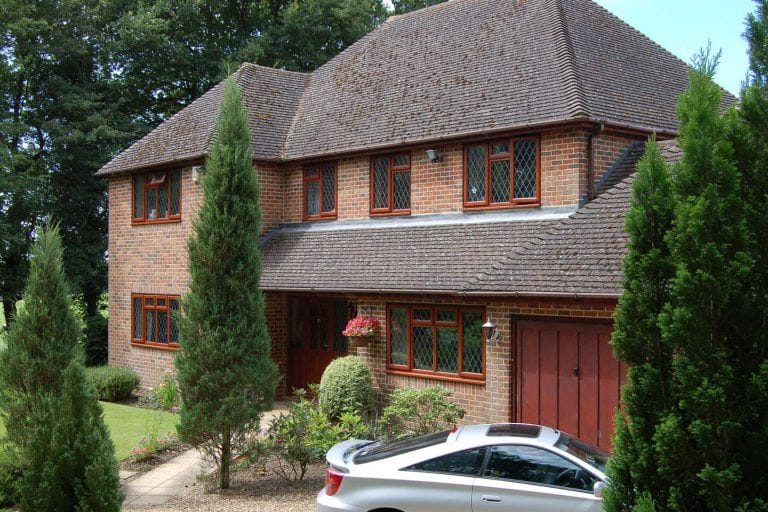 Do you need your conservatory window, patio door glass, or other windows replaced in Farnborough? Camberley Glass and Windows will provide a prompt and efficient service for all your replacement window needs. We undertake any kind of window replacement or glazing repair. If you want one of the leading companies in the industry to supply and fit your new windows do not hesitate to contact us.
We are a trusted glass and glazing company which has been working in the Farnborough area for almost 50 years and have grown from a group of family run businesses which were established in 1965. We have retained that pride in service and attention to detail which was in the company from the start and have always maintained that customer care should be at the heart of our business. Our customers tell us time and again that they will always come back and use Camberley Glass and Windows, and this can be seen on our testimonials page and in the high rating reviews on the Checkatrade website. We are also on the Buckinghamshire and Surrey Trading Standards Approved list of traders.
Find out more about Replacement Windows
We have a large range of products and our windows are available in different styles, materials, textures and finishes. We can even accommodate whatever window furniture and size of windows you wish. Our windows meet the highest standards for reliability, security and energy conservation. In addition, all our double glazing and glass installationsare backed with a fully insured guarantee.
If you want your windows supplied and fitted by the best replacement window company in Farnborough then call us or come to our showroom at or offices in Camberley, Surrey. Our team is on hand, fully qualified and FENSA registered, to serve your needs. Perhaps you would like to talk to one of our advisers about your window replacement problem? They are always willing to give friendly advice without the pressure selling techniques you sometimes find elsewhere.
Request a free quotation with absolutely no obligation to buy. Use our convenient contact form or call us directly on 01276 684444.
You may also be interested in
Farnborough Replacement Windows FAQs