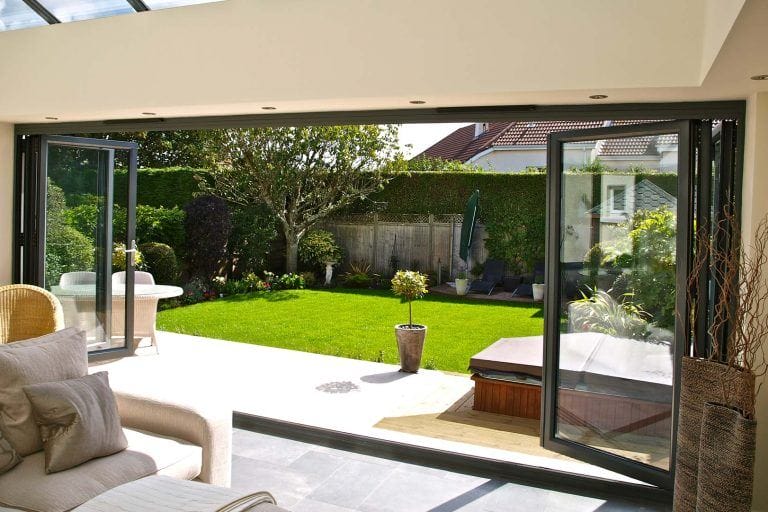 Are you considering having bifold doors installed in the Farnham area? Adding bifold doors to your home has many benefits, including modernising the appearance, increasing your property value and bringing more natural light into your home. When you have bifold doors installed, your room will feel more spacious and you also get to enjoy your outdoor space more, by being able to view it from your home.
Over recent years, the technology used for bifold doors has advanced significantly, meaning that there is now a very wide selection of designs to suit different budgets. Having bifold doors installed in Farnham has become very popular, as more people seek to improve their property aesthetics and spend more time outdoors.
Bifold doors make it easy to entertain friends and family in the garden, while still being able to quickly access the kitchen and rest of the house.
Find out more about Bifold Doors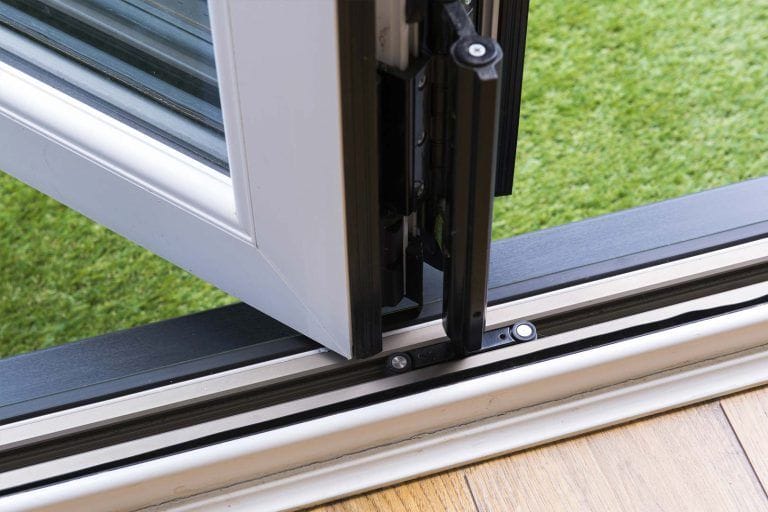 Why choose Camberley Glass and Windows?
Camberley Glass and Windows have been providing and installing bifold doors to homes in Farnham and surrounding areas for many years. We have built up a strong reputation for our expertise in windows and bifold doors installations in Farnham and have worked on many home improvement projects in this area.
It is recommended that bifold doors are always installed by fully qualified glass and door installation experts, or else you can risk damaging your property and potentially risk the safety of people living at or visiting the property.
At Camberley Glass and Windows, our team of installation experts are fully qualified and FENSA registered, as well as being on the Buckinghamshire and Surrey Trading Standards Approved traders list.
Our friendly team has many years of experience in installing bifold doors in Farnham, including a large range of different styles. We can help you to select the best bifold door design to complement your property and to provide the results that you are looking for.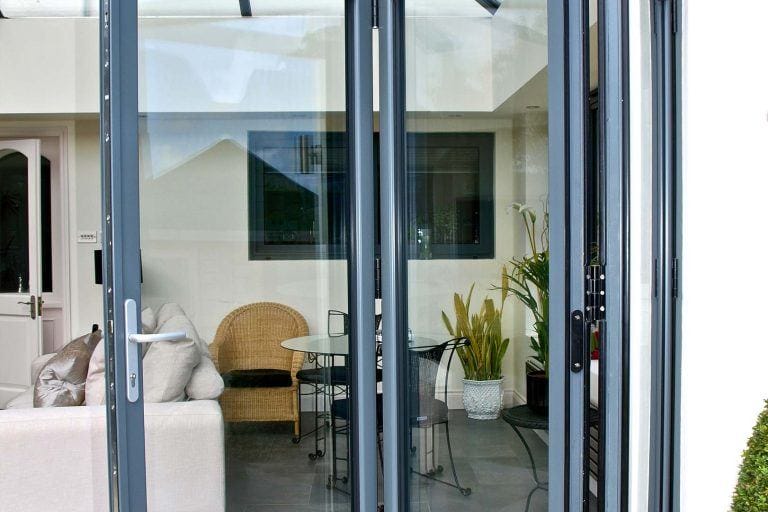 Extensive choice of bifold doors designs
We have a massive selection of bifold door options for you to choose from. You can choose the colour, material and texture for your bifold doors and we will take care of the rest.
Many people have recently had bifold doors installed in Farnham, as homeowners increasingly look to spend more time outdoors and increase their wellbeing and overall health by doing so. Bifold doors enable you to easily access your garden and enjoy the outdoor view from your home.
Our doors are manufactured to exceed the British Trading Standards, which means there is minimal heat loss and high levels of security. The design also ensures maximum noise exclusion to block out the sound of local traffic or other noises.
We can provide you with a brochure to help you to select your bifold door design and we can answer any questions you may have. Once you have selected your bifold door design, we will arrange an installation date to suit you so that you can start enjoying your bifold doors as soon as possible.
Request a free quotation with absolutely no obligation to buy. Use our convenient contact form or call us directly on 01276 684444.
FAQs about bifold doors in Farnham