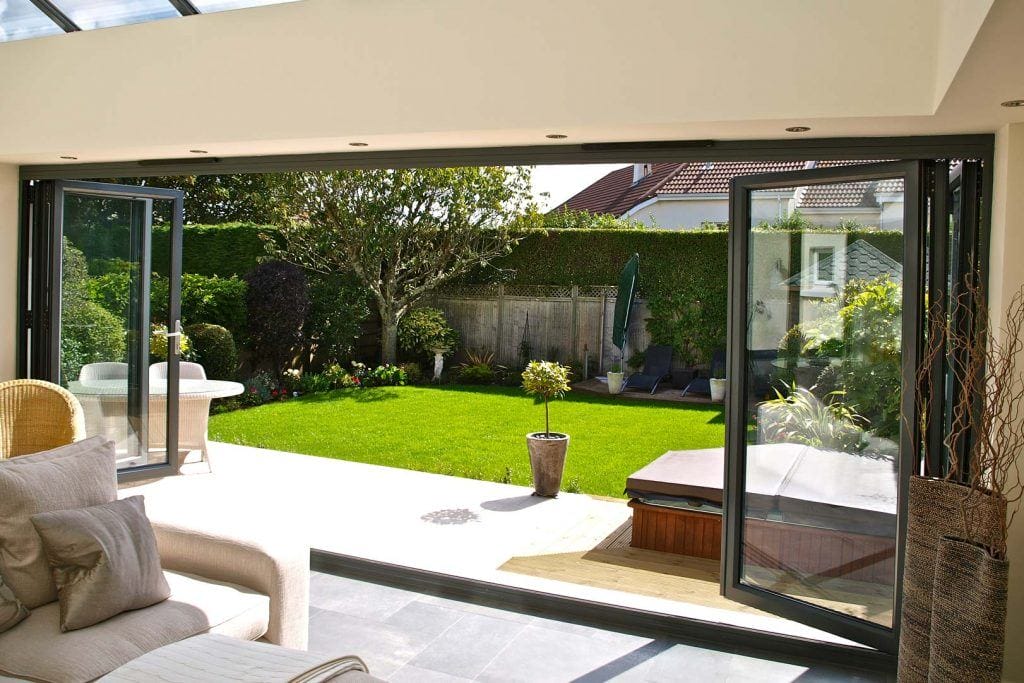 Bifold Doors In Guildford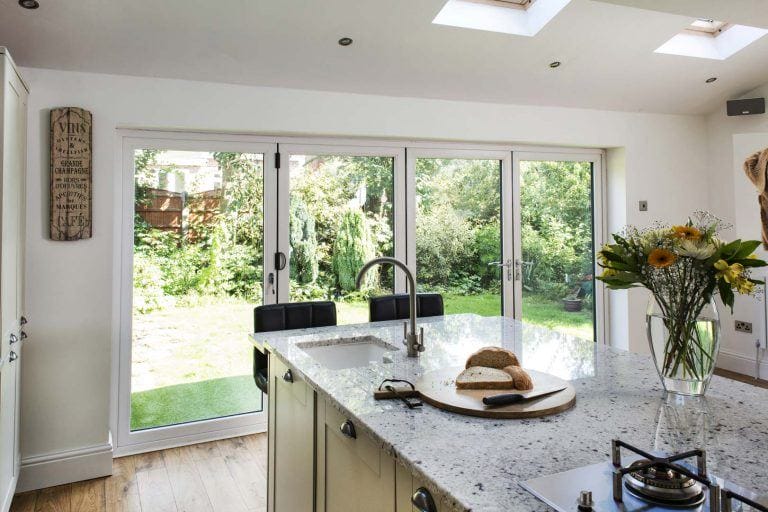 Need bifold doors in Guildford? Then Camberley Glass and Windows is the perfect company for you. We're specialists in all things doors and glazing, with over 50 years of experience in Guildford, Surrey, Hampshire and more.
Bifold doors are the ideal way to open up a kitchen, office or other room that leads to outside. Not only do they look great, but they also let more light in to the room, and can help bring the outside inside. Plus, if you've got dogs, the easy access to outside makes life a lot easier.
Find out more about Bifold Doors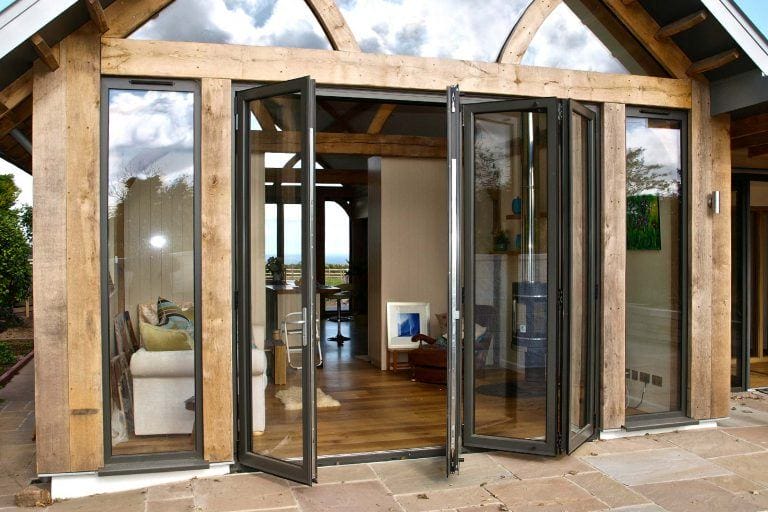 Typical questions we receive about bifold doors are whether they are secure or energy efficient. The good news is thanks to the thickness of double glazing and the high-quality locking mechanisms we use, they offer very high levels of security. Our bi-fold doors are also highly efficient, with minimal heat loss and maximum noise exclusion. In fact, all our doors are manufactured to exceed British Trading Standards, making them exceptionally high quality.
If you've decided bifold doors are right for your Guildford home, then the next step is to decide on a colour, style and material. We have three great ways you can do this. The first is to use our door designer to explore a range of options and pick the perfect doors. Or, if you'd prefer, you can get a free no-obligation quote from our team.
You can also get a quote and learn more about Camberley Glass and Windows by visiting our showroom in Surrey. Whichever option you choose for bifold doors in Guildford, you can be assured of a high-quality service from our world class team.
Request a free quotation with absolutely no obligation to buy. Use our convenient contact form or call us directly on 01276 684444.
You may also be interested in