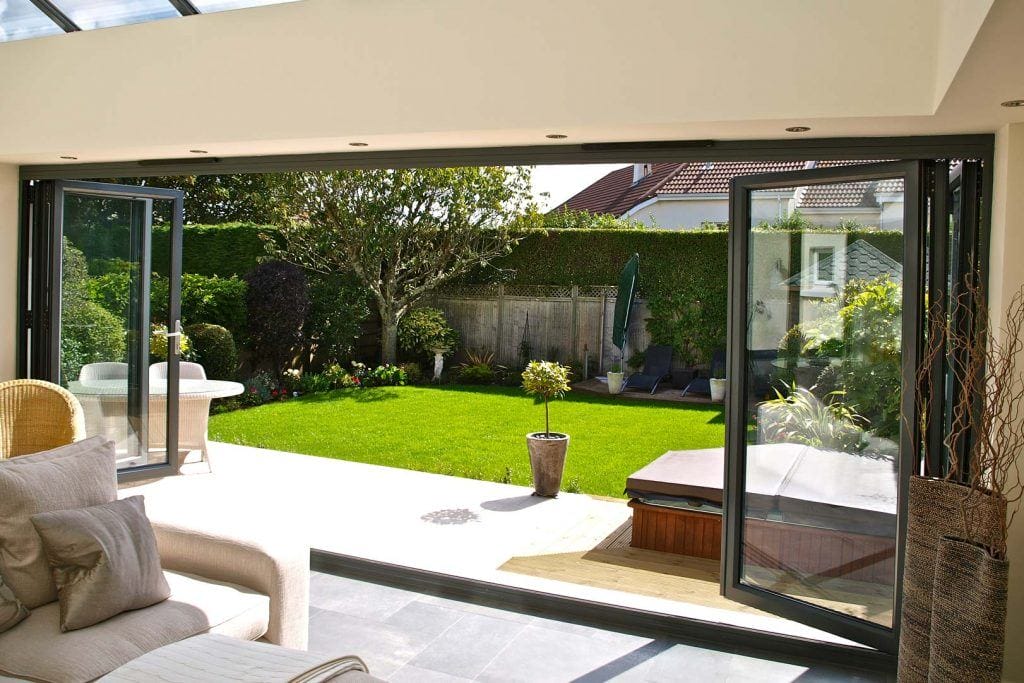 Bifold Doors In Hampshire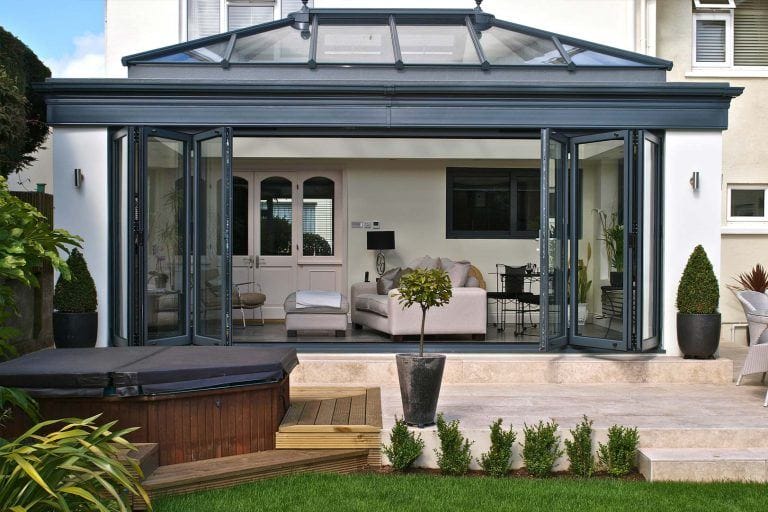 Camberley Glass & Windows have been providing the good people of Hampshire with the latest in Glass & Window technology for over 50 years and we would like to share our exciting new range of bifold doors.
Make a bold statement with this range of elegant Bi-Folding Doors from Camberley Glass & Windows. The perfect bifold doors for Hampshire, Berkshire, Surrey and London homes.
Whether it be a walk-in-wardrobe, a utility room or a kitchen extension, the adaptability of the Bi-Folding Door can be the perfect solution for anyone wanting to create more space and light in their daily lives.
The advantageous design of the bifold door is found in its adaptability and flexibility. The implementation of the concertina fold allows the door to be stacked, maximising all available space and natural light.
Find out more about Bifold Doors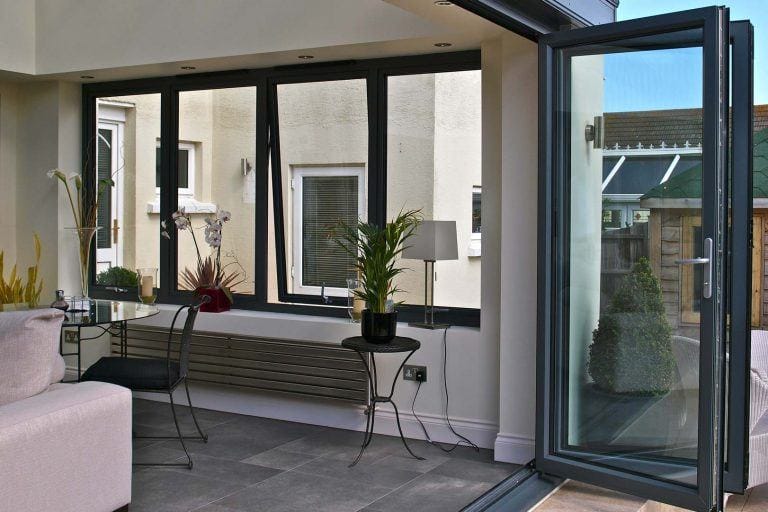 Our Bi-Folding Doors are available in both UPCV and Aluminium and we have a wide variety of colours. Whether you want to blend in with the surroundings of your home, or make a statement. Whether you favour a contemporary or traditional look, the choice is yours.
You can view our range of bifold doors at our showroom located near to Hampshire, where our onsite experts will advise and guide you through all the technical considerations.
Camberley Glass & Windows has over 40 years of experience in providing glass glazing and door replacement solutions, we have a passion to fulfil all your glass and door requirements.
Request a free quotation with absolutely no obligation to buy. Use our convenient contact form or call us directly on 01276 684444.
You may also be interested in
FAQs about bifold doors in Hampshire